Customer Key Flows Consultant (f/m/x)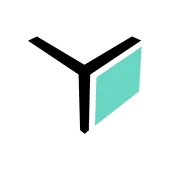 byrd
Customer Service
Germany · Italy · Spain · Bulgaria · Serbia · France · United Kingdom · Poland · Germany · Spain · France · Italy · Poland
Posted on Friday, October 27, 2023
Who we are
We are the leading independent e-commerce logistics platform in Europe that provides scalable fulfillment services for e-commerce businesses and fast-growing D2C brands. From warehousing, picking and packing, delivery, and returns management, we take care of the whole order fulfillment process for online shops. By using our solution, retailers get access to a broad network of warehouses across Europe, which are all interconnected via our software. This enables e-commerce retailers to manage their whole logistics with our powerful all-in-one tool, in the fastest and most efficient way possible. As a result, merchants can improve their delivery speed, reduce logistics costs and optimize product availability.
As a scale-up company with several offices across Europe, we are always looking for talented team players who are eager to help us shape the future of e-commerce logistics; and this is where you come into play.
---
This is what you will do
Onboarding:

You support our customers with their tech topics
You explain complex contexts in a simple and understandable way (written and verbal)
You are responsible for the setup and support of the store integration, working with different platforms like Shopify, Woocommerce, Shopware, Billbee and Amazon
You ensure that new developments are discussed and implemented with the product team
You create training materials, videos and documents and conduct training with the team and customers (e.g. conduct webinars on "store systems", "integrations", etc.)
Work closely with warehouses/partner managers to coordinate the smooth onboarding process

Offboarding:

You support customers who want to cancel their contract getting their stock back the way they want
You ensure that customers empty their storages by the end of their contract
You ensure that we stop charging customers and we finish our relationships with them without any open topics
You oversee that customers disconnect their shops
This is what you will need to succeed
You have professional experience in the areas of operations, e-commerce and fulfilment
You have good understanding of general processes in logistics, warehouse management, and customer support
You have very good application knowledge in Google Suite and Office Suite and, possibly, experience in using customer support tools/ticketing systems (e.g. Freshdesk)
You have excellent communication skills (written and oral) in German, Spanish and English, any other language is a plus
You keep a cool head when things get stressful and stay focused
You can take care of several processes at the same time, and not lose sight of details
---
This is what is it in for you
Choose where you work. With a remote working culture & a selection of swanky new offices, you can work from the comfort of your own home or one of our groovy hubs. Save on commute time by working remotely, or join colleagues in our offices & take advantage of the benefits that they have to offer. From beer taps & baristas to foosball tables; these pet-friendly havens allow you to work & interact in a dynamic environment.
Permanent contracts. We offer permanent contracts to our colleagues. We hope to be working & growing together for a long time!
Gym membership package. We want our employees to be healthy, happy, and well-rested. Our work-related activities are diversified; our movement is not. In order to create a balance, we offer Urban Sports Club memberships to colleagues in Berlin & myClubs memberships to colleagues in Vienna. Our HR team is working to extend this benefit to our other locations very soon.
Annual public transport tickets. We offer annual public transportation tickets to employees to compensate for the time they spend commuting and as an incentive to opt for the environmentally-friendly way of commuting to our offices. As our first entities were established in Austria & Germany, this perk is only currently available for Berlin & Vienna-based colleagues. Our HR team is working to extend this benefit to our other locations very soon.
Tech pack and merch. We provide top-quality hardware that you need to help byrd move the needle. To top things off, we also provide lots of merch to our byrdies to keep us all swagged out.
Regular team events. We are always happy to meet for team lunches or a small break to unwind and have a (virtual) cup of your favorite brew. In addition, team-building and celebratory events are at the core of our social gatherings, bringing colleagues together to celebrate our achievements and growth.
Meaningful tasks. With us, you will have the opportunity to work on meaningful projects that have a direct impact on our company and our customers. You will have an opportunity to work with a team of experienced and passionate professionals that care for you and your contributions to the team.
📦 📦 📦
Last but not least, we are an equal opportunities employer and value diversity. Therefore, we do not discriminate based on religion, skin color, national origin, gender, sexual orientation, age, marital status, or disability. Should you wish to learn more about our company culture and our values, then feel free to check out our team page and our #byrdistheword. page.