Customer Care Consultant (f/m/x)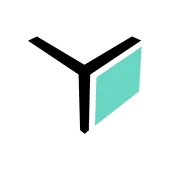 byrd
Customer Service
Barcelona, Spain
Posted on Saturday, April 22, 2023
Who we are
We are the leading independent e-commerce logistics platform in Europe that provides scalable fulfillment services for e-commerce businesses and fast-growing D2C brands. From warehousing, picking and packing, delivery, and returns management, we take care of the whole order fulfillment process for online shops. By using our solution, retailers get access to a broad network of warehouses across Europe, which are all interconnected via our software. This enables e-commerce retailers to manage their whole logistics with our powerful all-in-one tool, in the fastest and most efficient way possible. As a result, merchants can improve their delivery speed, reduce logistics costs and optimize product availability.
As a scale-up company with several offices across Europe, we are always looking for talented team players who are eager to help us shape the future of e-commerce logistics; and this is where you come into play.
---
This is what you will do
You are the first point of contact for our business customers, with whom you always communicate in a professional and friendly manner
You will actively listen to our customers and offer them the best support possible , via email and phone to solve their challenges
You work very closely with our logistics partners as well as with your internal colleagues to dig deep and analyse the topics raised by our customers. Together you will always find the best solution
If you notice something that could improve our processes or our product, you proactively forward it to our logistics or product department
You like to work on new topics because your personal development is important to you
This is what you will need to succeed
Prior experience in customer service is optimal, but not a prerequisite. Career changers are welcome!
Business fluent in written and spoken English and German/ Spanish/ Italian/French
Ideally, already gained work experience in a start-up environment
Patience, a friendly voice, and enjoy working with customers
A willingness to dig deep into the topic of logistics and our software solution
A quick apprehension as well as an independent and goal-oriented way of working
Reliability, resourcefulness and the ability to work in a team
---
This is what is it in for you
Choose where you work. With a remote working culture & a selection of swanky new offices, you can work from the comfort of your own home or one of our groovy hubs. Save on commute time by working remotely, or join colleagues in our offices & take advantage of the benefits that they have to offer. From beer taps & baristas to foosball tables; these pet-friendly havens allow you to work & interact in a dynamic environment.
Permanent contracts. We offer permanent contracts to our colleagues. We hope to be working & growing together for a long time!
Gym membership package. We want our employees to be healthy, happy, and well-rested. Our work-related activities are diversified; our movement is not. In order to create a balance, we offer Urban Sports Club memberships to colleagues in Berlin & myClubs memberships to colleagues in Vienna. Our HR team is working to extend this benefit to our other locations very soon.
Annual public transport tickets. We offer annual public transportation tickets to employees to compensate for the time they spend commuting and as an incentive to opt for the environmentally-friendly way of commuting to our offices. As our first entities were established in Austria & Germany, this perk is only currently available for Berlin & Vienna-based colleagues. Our HR team is working to extend this benefit to our other locations very soon.
Tech pack and merch. We provide top-quality hardware that you need to help byrd move the needle. To top things off, we also provide lots of merch to our byrdies to keep us all swagged out.
Regular team events. We are always happy to meet for team lunches or a small break to unwind and have a (virtual) cup of your favorite brew. In addition, team-building and celebratory events are at the core of our social gatherings, bringing colleagues together to celebrate our achievements and growth.
Meaningful tasks. With us, you will have the opportunity to work on meaningful projects that have a direct impact on our company and our customers. You will have an opportunity to work with a team of experienced and passionate professionals that care for you and your contributions to the team.
📦 📦 📦
Last but not least, we are an equal opportunities employer and value diversity. Therefore, we do not discriminate based on religion, skin color, national origin, gender, sexual orientation, age, marital status, or disability. Should you wish to learn more about our company culture and our values, then feel free to check out our team page and our #byrdistheword. page.