Legal Counsel (f/m/x)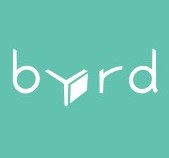 byrd
Legal
Germany
Posted on Saturday, February 11, 2023
Who we are
We are the leading independent e-commerce logistics platform in Europe that provides scalable fulfillment services for e-commerce businesses and fast-growing D2C brands. From warehousing, picking and packing, delivery, and returns management, we take care of the whole order fulfillment process for online shops. By using our solution, retailers get access to a broad network of warehouses across Europe, which are all interconnected via our software. This enables e-commerce retailers to manage their whole logistics with our powerful all-in-one tool, in the fastest and most efficient way possible. As a result, merchants can improve their delivery speed, reduce logistics costs and optimize product availability.
As a scale-up company with several offices across Europe, we are always looking for talented team players who are eager to help us shape the future of e-commerce logistics; and this is where you come into play.
---
This is what you will do
Legal advice


Business partner with knowledge of the business and its goals

Articulate clearly legal advice in a pragmatic manner to all stakeholders

Have direct impact on key business activities: excellence, strong legal background, business acumen and influencing skills are key

Provide commercially oriented legal advice to general legal inquiries from internal departments and comprehensive legal summaries to be presented to senior management as requested by the General Counsel


Contracts


Managing all legal aspects of contracting with the customers and with the providers (warehouses, carriers, procurement, IT), ensuring compliance with relevant local legislation and the company's codes and policies

Drafting and advising on a range of commercial contracts, including sales, supply, confidentiality and various other matters


Insurance / claims


Provide support on all legal matters, including litigation handling to various teams for high value, and complex claims, including recovery actions

Appropriately appoint and manage, when necessary, outside counsel and expert witnesses, identify and evaluate evidence, analyze liability and quantum, and litigate, arbitrate, mediate or settle by negotiation

Strategize and coordinate to successfully defend or pursue claims and litigation

Ensure proper notification and reporting of claims to relevant stakeholders, including senior company leadership, legal team management, insurers


Compliance


Assessing different areas of data protection, compliance, preventing and effectively managing litigation and other legal areas

Providing legal watch on new regulations related to logistics industry, assessing the situation, providing a comprehensive guidance for teams with legal advices and various steps to be compliant
This is what you will need to succeed
Hard skills


University (Master) degree in Law

International exposure and/or experience

Qualified commercial lawyer with extensive post qualification experience in Europe in a top multinational firm, or in a tier one company, preferably in logistics / transportation sector

Experience in contracting

Knowledge of various European laws

Fluency in English is a must

Fluency in German is considered a plus

Passionate, proactive

Soft skills


Strong business acumen, solution oriented, excellent analytical, strategic thinking and influencing skills

Experience in the logistics industry

Ability to work independently under slight supervision of the General Counsel

Strong aptitude for managing and prioritizing multiple projects and deadlines

Strong communication skills (oral and writing) including the ability to articulate complicated issues in a manner that others can understand

Advanced negotiation and project management skills

Conveys confidence and anticipates inquiries

Customer-oriented

Team player

Strong skills in use of legal reference materials, including electronic resources such as Lexis / Nexis and WestLaw

Strong skills in use of M.S. Office, including M.S. Word, MS PowerPoint, and M.S. Excel spreadsheet systems
---
This is what is it in for you
Choose where you work. With a remote working culture & a selection of swanky new offices, you can work from the comfort of your own home or one of our groovy hubs. Save on commute time by working remotely, or join colleagues in our offices & take advantage of the benefits that they have to offer. From beer taps & baristas to foosball tables; these pet-friendly havens allow you to work & interact in a dynamic environment.
Relocation Assistance. We offer relocation for you and your family (and pets)! We work with top local relocation companies to help colleagues & their families relocate from all over the world. We have helped 20% of our current colleagues to relocate, and take pride in assisting soon-to-be byrdies to make the moving process as pain-free as possible.
Permanent contracts. We offer full-time, permanent contracts to our colleagues. We hope to be working & growing together for a long time!
Gym membership package. We want our employees to be healthy, happy, and well-rested. Our work-related activities are diversified; our movement is not. In order to create a balance, we offer Urban Sports Club (Germany, France, Italy, Spain) and MyClubs (Vienna) membership to everyone at byrd.
Annual public transport tickets. We offer annual public transportation tickets to employees to compensate for the time they spend commuting and as an incentive to opt for the environmentally-friendly way of commuting to our offices. As our first entities were established in Austria & Germany, this perk is only currently available for Berlin & Vienna-based colleagues. Our HR team is working to extend this benefit to our other locations very soon.
Tech pack and merch. We provide top-quality hardware that you need to help byrd move the needle. To top things off, we also provide lots of merch to our byrdies to keep us all swagged out.
Regular team events. We are always happy to meet for team lunches or a small break to unwind and have a (virtual) cup of your favorite brew. In addition, team-building and celebratory events are at the core of our social gatherings, bringing colleagues together to celebrate our achievements and growth.
Meaningful tasks. With us, you will have the opportunity to work on meaningful projects that have a direct impact on our company and our customers. You will have an opportunity to work with a team of experienced and passionate professionals that care for you and your contributions to the team.
GROW with us. We have doubled in size each year since our inception in 2016 - and plan on continuing this trend. From a small Vienna back office to operating in seven countries, we want you to grow with us as we continue our quest to become the e-commerce fulfillment standard in Europe. Our barrier-free, open style of communication allows both new & tenured colleagues to impact key decisions & have their voices and ideas heard. Let's grow together.
📦 📦 📦
Last but not least, we are an equal opportunities employer and value diversity. Therefore, we do not discriminate based on religion, skin color, national origin, gender, sexual orientation, age, marital status, or disability. Should you wish to learn more about our company culture and our values, then feel free to check out our team page and our #byrdistheword. page.