Customer Support Manager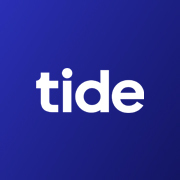 Tide
Customer Service
Hyderabad, Telangana, India · Remote
Posted on Friday, May 26, 2023
Who are Tide:
At Tide, we're on a mission to save businesses time and money. We're the leading provider of UK SME business accounts and one of the fastest-growing FinTechs in the UK. Using the latest tech, we design solutions with SMEs in mind and our member-driven financial platform is transforming the business banking market. Not only do we offer our members business accounts and related banking services, but also a comprehensive set of highly connected admin tools for businesses.
Tide is about doing what you love. We're looking for someone to join us on our exciting scale up journey and be a part of something special. We are wanting passionate Tideans to drive innovation and help build a best-in-class platform to support our members. You will be comfortable in ambiguous situations and will be able to navigate the evolving FinTech environment. Imagine shaping how millions of Tide members discover and engage with business banking platforms and building this on a global scale.
What we're looking for:
As a Member Support Manager, you will be responsible for the overall activity of exercising control over the accurate and quality fulfillment of the obligations of the employees in the Member Support Department, who, according to the organizational structure of the employer, are at a lower hierarchical level than the position Member Support Team Manager. Organizing and conducting initial and follow-up trainings, ensuring employee awareness, providing feedback and compiling reporting(Kustomer, Looker, excel) to the upper management. You will be responsible for all metrics and KPIs on a department level and will be expected to implement measures to improve team result and efficiency.
Some of the things you'll be doing:
Ensure the accurate and high-quality fulfilment of the obligations of Team Leads and Senior Associates

Observe all procedures described in the employer database containing internal procedures, rules and articles with customer service instructions.

Assist in the preparation of new procedures and the improvement of existing ones by making proposals, drafting procedures in order to improve the organization and quality of performance

Provide feedback to the Team Leads and Senior Associates in the department in case of poor performance of duties and/or non-compliance with the procedures, as well as in quality fulfilment of obligations, in order to ensure compliance with the established standards of quality, productivity and customer service of employer`s counterparties

Ensure successful teamwork, striving to create a supportive work environment in the department

Operationally manage the Team Leads and Senior Associates, allocating tasks and approving work schedules for the employees in the department within the time limits specified by the employer.

Ensure employee awareness of product and procedural changes affecting the department

Prepare individual statistics on the speed and quality of the work of the employees in the Member Support Department,

Participates in the interviewing and hiring of Team Leads and associates, if necessary
You'll be a great fit if:
You have excellent spoken and written English skills

You have a proven track record in Managing Servicing Teams

You are confident in your presentation skills and stakeholder management

You enjoy finding novel ways to solve difficult problems and improve existing processes

You are always on the lookout for recurring issues and help create new workflows to solve them

You have really strong organisational skills

You are self-driven, responsible and energetic
What you'll get in return:
Make work, work for you! We are embracing new ways of working and support flexible working arrangements. With our Working Out of Office (WOO) policy our colleagues can work remotely from home or anywhere in their home country. Additionally, you can work from a different country for 90 days of the year. Plus, you'll get:
Competitive salary
Self & Family Health Insurance
Term & Life Insurance
OPD Benefits
Mental wellbeing through Plumm
Learning & Development Budget
WFH Setup allowance
15 days of Privilege leaves
12 days of Casual leaves
12 days of Sick leaves
3 paid days off for volunteering or L&D activities
Tidean Ways of Working
At Tide, we're Member First and Data Driven, but above all, we're One Team. Our Working Out of Office (WOO) policy allows you to work from anywhere in the world for up to 90 days a year. We are remote first, but when you do want to meet new people, collaborate with your team or simply hang out with your colleagues, our offices are always available and equipped to the highest standard. We offer flexible working hours and trust our employees to do their work well, at times that suit them and their team.
Tide is a place for everyone
At Tide, we believe that we can only succeed if we let our differences enrich our culture. Our Tideans come from a variety of backgrounds and experience levels. We consider everyone irrespective of their ethnicity, religion, sexual orientation, gender identity, family or parental status, national origin, veteran, neurodiversity status or disability status. We believe it's what makes us awesome at solving problems! We are One Team and foster a transparent and inclusive environment, where everyone's voice is heard.


#LI-RR1