Head of Operations Support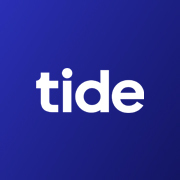 Tide
Customer Service, Operations
Delhi, India
Posted on Tuesday, May 23, 2023
Who are Tide:
At Tide, we're on a mission to save businesses time and money. We're the leading provider of UK SME business accounts and one of the fastest-growing FinTechs in the UK. Using the latest tech, we design solutions with SMEs in mind and our member-driven financial platform is transforming the business banking market. Not only do we offer our members business accounts and related banking services, but also a comprehensive set of highly connected admin tools for businesses.
Tide is about doing what you love. We're looking for someone to join us on our exciting scale up journey and be a part of something special. We are wanting passionate Tideans to drive innovation and help build a best-in-class platform to support our members. You will be comfortable in ambiguous situations and will be able to navigate the evolving FinTech environment. Imagine shaping how millions of Tide members discover and engage with business banking platforms and building this on a global scale.
What we're looking for:
A leader of large and complex operational teams, with fintech experience and a working understanding of product and technology. Someone who is passionate and positive about what they do, eager to make a difference and naturally takes ownership of projects and initiatives through to completion.
As a Head of Operations Support you'll be:
Leading a multi-disciplinary department, containing key operational teams including customer complaints and disputes, quality assurance & training each led by subject matter experts.
Juggling priorities to ensure that customers get the best experience possible in all their interactions with Tide
Working with product and data teams, to make manual processes more efficient and increase automation where possible. You're always ready to highlight areas that can be improved
Owning the Member Operations relationship with key partners (internal/ external)
Managing the Member Operations involvement in ad hoc company-wide projects, as required.
Assisting with the strategy for selected large operations vendors, supporting and guiding operations managers as required
Working with our 2LOD oversight team to ensure your teams are adhering in all activities to Tide policies, procedures and risk appetite
Working closely with Talent and People partners and internal trainers to ensure we continue to recruit, upskill and retain the very best employees.
Reporting to Deputy Country Manager India, and playing a pivotal role in leadership of the wider team
Analyzing existing operational strategies and practices pertaining to the processes like KYC, Onboarding, Ongoing Monitoring, Member Support.
Overseeing training in all key operational areas. This team will be assessing employees' skills, talents, performance and productivity and prepare written evaluations with advice for improvement.
Ensuring strategic alignment of the training department with business goals
Working on the optimization of processes including working on new ideas, solutions and partnerships.
Managing Quality Assurance for 1LOD: processes, manual activity & models
Collaboration between Training & QA teams to perform monthly in-depth training needs analysis and identify opportunities for additional courses.
Creating a cohesive vision and structure working closely with subject matter experts to provide valuable feedback and action items for each operational team
Supporting in all external liaison matters (Police/ Cyber Cell etc.) for resolution of issues including all disputes raised by external bodies on a day-to-day basis. Designing and assisting in implementation of strategies like representation, TAT etc. in sync with internal stakeholders.
Investigating, recommending action, and responding to complaints (against employees/ processes), ensuring the highest possible standard of service is provided to customers.
Managing initiatives that focus on projects and process optimizations across all operational processes
Utilizing industry best practices, techniques, and standards throughout the entire project execution
Keep yourself abreast about latest changes in fintech industry and regulatory policies and help to make changes at appropriate places
Ensure that we meet rigorous standards whilst building efficiency where possible
What makes you a great fit:
You have 10+ years in running a successful operations team supporting quality & training
You have previous experience in a fast-moving scale-up business
You have proven leadership and management experience and can scale operational teams efficiently and effectively across multiple countries
You have worked in the BFSI/ fintech industry and have experience of supporting business/ operations
You are a confident communicator and enjoy sharing and explaining ideas and collaborating with colleagues
You have a passion for problem-solving and finding solutions to difficult challenges
You have a strong work ethic, good organisational skills and are highly productive
You have a positive attitude and bring out the best in people around you
What you'll get in return:
Make work, work for you! We are embracing new ways of working and support flexible working arrangements. With our Working Out of Office (WOO) policy our colleagues can work remotely from home or anywhere in their assigned Indian state. Additionally, you can work from a different country or Indian state for 90 days of the year. Plus, you'll get:
25 days holiday
Additional health and dental insurance
We invest in your development with a 40k INR professional L&D budget per year and up to three L&D paid days off
Snacks, light food, drinks in the office
Enhanced family-friendly leave
Flexible working
Tidean Ways of Working
At Tide, we're Member First and Data Driven, but above all, we're One Team. Our Working Out of Office (WOO) policy allows you to work from anywhere in the world for up to 90 days a year. We are remote first, but when you do want to meet new people, collaborate with your team or simply hang out with your colleagues, our offices are always available and equipped to the highest standard. We offer flexible working hours and trust our employees to do their work well, at times that suit them and their team.
Tide is a place for everyone
At Tide, we believe that we can only succeed if we let our differences enrich our culture. Our Tideans come from a variety of backgrounds and experience levels. We consider everyone irrespective of their ethnicity, religion, sexual orientation, gender identity, family or parental status, national origin, veteran, neurodiversity status or disability status. We believe it's what makes us awesome at solving problems! We are One Team and foster a transparent and inclusive environment, where everyone's voice is heard.


#L1_MV1
#LI-Hybrid