Senior Account Operations Analyst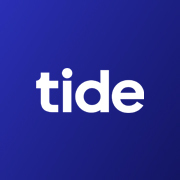 Tide
IT, Operations
Hyderabad, Telangana, India · Remote
Posted on Monday, May 22, 2023
Who are Tide:
At Tide, we're on a mission to save businesses time and money. We're the leading provider of UK SME business accounts and one of the fastest-growing FinTechs in the UK. Using the latest tech, we design solutions with SMEs in mind and our member-driven financial platform is transforming the business banking market. Not only do we offer our members business accounts and related banking services, but also a comprehensive set of highly connected admin tools for businesses.
Tide is about doing what you love. We're looking for someone to join us on our exciting scale up journey and be a part of something special. We want passionate Tideans to drive innovation and help build a best-in-class platform to support our members. You will be comfortable in ambiguous situations and will be able to navigate the evolving FinTech environment. Imagine shaping how millions of Tide members discover and engage with business banking platforms and building this on a global scale.
What we're looking for:
We're looking for a bright, talented Senior Analyst to help in the set-up, build out and operation of a new Account Operations team
The Account Operations team will become responsible for various types of manual payments and movements of funds. The team will be the central function for payments into members accounts on a timely basis and ensuring all payments are fully reconciled and accounted for. A key focus will be ensuring prompt refunds to victims of fraud and for ensuring that the recovery of fraud related funds from other financial institutions is as timely and efficient as possible.
The Senior Account Operations Analyst role is a great opportunity for someone with account and payment experience to shape what will become a key team within Tide's Member Operations function. It will be pivotal in ensuring that these key payment activities are undertaken as smoothly and efficiently as possible. The role will require regular interactions with our members but also with Tide's senior management and internal teams such as Finance; and with other financial institutions
As the Account Operations Senior Analyst:
You'll be responsible for helping bring together some of the existing payment and fund transfer activities and for inputting to the design and implementation of new payment processes

You'll gain a good understanding of the payment and fund movement processes and will be a key part of Tide's response to expected regulatory changes around fraud

You'll be involved in inputting to the design and implementation effective fraud related payment processes, building on what is already in place and what will be needed during 2023

Expect to be heavily involved in different types of payment activity, ensuring that SLAs and deadlines are met, working with internal colleagues such as our Finance team and with other financial services firms

You will be making payments, reviewing/authorising payments as part of our control process, be involved in reconciliation processes and identifying and dealing with any issues that arise

You'll have excellent written and verbal communications skills, to be applied when dealing with members but also Tide's internal team and other financial institutions

You will always be seeking the best balance between member needs and technical constraints.

You'll contribute to helping make sure our long-term strategy, business goals, and experience quality are all aligned and that there are healthy opportunities for visibility and feedback.
What makes you a great fit:
Minimum 3 years' relevant experience in an account operations and/or payments role

Ideally a relevant Bachelor's degree or higher

Knowledge and experience of account operations and payment processes

Some experience of process re-design and optimisation, where possible through automation

Being data-driven in your approach

Ideally you have some knowledge and practical experience of inter-bank fund movements

You are relentlessly focussed on customers

A good understanding of the risks related to account closure and payments and the controls needed to mitigate those risks

You have some experience of daily, weekly and monthly MI and reporting and working with internal teams, especially Finance teams

Ideall experience of supervising junior analyst, helping with their development

Good understanding of current challenges that financial institutions face in relation to fraud, the current regulatory environment and how proposed changes will impact firms such as TIde

Ideally, some experience of working in a scale-up environment and comfortable with occasional ambiguity

Being data-driven in your approach, with experience of using tools like Looker
What you'll get in return:
Make work, work for you! We are embracing new ways of working and support flexible working arrangements. With our Working Out of Office (WOO) policy our colleagues can work remotely from home or anywhere in their home country. Additionally, you can work from a different country for up to 90 days a year. Plus, you'll get:
Check/amend the following to be India specific:
25 days paid annual leave
3 paid days off for volunteering or L&D activities
Extended maternity and paternity leave covered by the company
Personal L&D budget [value = xx]
Additional health & dental insurance
Mental wellbeing platform
Fully covered Multisports card
Snacks, light food, drinks in the office
Tidean Ways of Working
At Tide, we're Member First and Data Driven, but above all, we're One Team. Our Working Out of Office (WOO) policy allows you to work from anywhere in the world for up to 90 days a year. We are remote first, but when you do want to meet new people, collaborate with your team or simply hang out with your colleagues, our offices are always available and equipped to the highest standard. We offer flexible working hours and trust our employees to do their work well, at times that suit them and their team.
Tide is a place for everyone
At Tide, we believe that we can only succeed if we let our differences enrich our culture. Our Tideans come from a variety of backgrounds and experience levels. We consider everyone irrespective of their ethnicity, religion, sexual orientation, gender identity, family or parental status, national origin, veteran, neurodiversity status or disability status. We believe it's what makes us awesome at solving problems! We are One Team and foster a transparent and inclusive environment, where everyone's voice is heard
#LI-AJ1