Training Specialist Fraud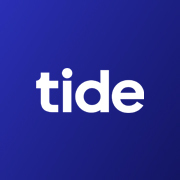 Tide
Accounting & Finance
Hyderabad, Telangana, India · Remote
Posted on Tuesday, May 16, 2023
Who are Tide:
At Tide, we're on a mission to save businesses time and money. We're the leading provider of UK SME business accounts and one of the fastest-growing FinTechs in the UK. Using the latest tech, we design solutions with SMEs in mind and our member-driven financial platform is transforming the business banking market. Not only do we offer our members business accounts and related banking services, but also a comprehensive set of highly connected admin tools for businesses.
Tide is about doing what you love. We're looking for someone to join us on our exciting scale up journey and be a part of something special. We are wanting passionate Tideans to drive innovation and help build a best-in-class platform to support our members. You will be comfortable in ambiguous situations and will be able to navigate the evolving FinTech environment. Imagine shaping how millions of Tide members discover and engage with business banking platforms and building this on a global scale.
What we're looking for:
We are looking for a Fraud Trainer to help employees expand their fraud knowledge and cultivate their fraud identification and prevention skills. You will support the Ongoing Monitoring team in delivering system and process training, facilitating the onboarding of new joiners into the team and creating Fraud training content to boost the understanding of all employees across Member Operations.
Your abilities to convey a message should only be surpassed by a deep knowledge about Fraud. Organisational skills, work ethics and a positive attitude are important qualities that you have to possess.
As a Fraud Trainer, you will own elements of Tide Fraud and Ongoing Monitoring training and report directly to the Training Team Lead-1LOD. You will also identify, prepare, develop and deliver high-quality training via our LMS platform and face-to-face across all of Tide's operational sites.
You will work closely with the Quality Аssurance, Complaints and Operation teams to identify gaps and implement training sessions to address them.
As a Fraud Trainer you'll be:
Owning the Fraud & Ongoing Monitoring Training materials

Designing effective training programs

Liaising with managers to determine training needs and schedule training sessions

Conducting workshops, individual and group training sessions both virtually and face to face

Preparing educational material such as module courses, videos, presentations etc.

Supporting and mentoring new employees

Translating requirements into Ongoing Monitoring training that will support employees for the next step of their career path

Creating structured learning exercises and monitor their quality results to meet team's requirements

Assessing training effectiveness to ensure incorporation of taught skills and techniques into employees work behaviour
What makes you a great fit:
Excellent verbal and written English skills

Ability to use industry tools like GSuite, MS Office and Jira

Passion for problem-solving and finding solutions to difficult situations

You are always on the lookout for recurring issues and help create new training initiative to support the success of your team

Strong organisational skills

Experience working for the finance industry, or a previous relevant Financial Crime or Transaction Monitoring experience is considered as advantage

You have some experience in writing and conducting training both virtually and face to face

You have an understanding of effective teaching methodologies and tools

You are able to work well as part of a team

You must be a self-motivator and self-starter

You are open to feedback, eager to learn and constantly improve
What you'll get in return:
Make work, work for you! We are embracing new ways of working and support flexible working arrangements. With our Working Out of Office (WOO) policy our colleagues can work remotely from home or anywhere in their home country. Additionally, you can work from a different country for 60 days of the year. Plus, you'll get:
Competitive salary

Self & Family Health Insurance

Term & Life Insurance

OPD Benefits

Mental wellbeing through Plumm

Learning & Development Budget

WFH Setup allowance

15 days of Privilege leaves

12 days of Casual leaves

12 days of Sick leaves

3 paid days off for volunteering or L&D activities
Tidean Ways of Working
At Tide, we're Member First and Data Driven, but above all, we're One Team. Our Working Out of Office (WOO) policy allows you to work from anywhere in the world for one month of the year. We are remote first, but when you do want to meet new people, collaborate with your team or simply hang out with your colleagues, our offices are always available and equipped to the highest standard. We offer flexible working hours and trust our employees to do their work well, at times that suit them and their team.
Tide is a place for everyone
At Tide, we believe that we can only succeed if we let our differences enrich our culture. Our Tideans come from a variety of backgrounds and experience levels. We consider everyone irrespective of their ethnicity, religion, sexual orientation, gender identity, family or parental status, national origin, veteran, neurodiversity status or disability status. We believe it's what makes us awesome at solving problems! We are One Team and foster a transparent and inclusive environment, where everyone's voice is heard.

#LI_KR1