Tele Sales Executive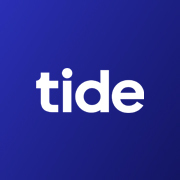 Tide
Sales & Business Development
Delhi, India
Posted on Tuesday, May 16, 2023
Who are Tide:
At Tide, we're on a mission to save businesses time and money. We're the leading provider of UK SME business accounts and one of the fastest-growing FinTechs in the UK. Using the latest tech, we design solutions with SMEs in mind and our member-driven financial platform is transforming the business banking market. Not only do we offer our members business accounts and related banking services, but also a comprehensive set of highly connected admin tools for businesses.
Tide is about doing what you love. We're looking for someone to join us on our exciting scale up journey and be a part of something special. We are wanting passionate Tideans to drive innovation and help build a best-in-class platform to support our members. You will be comfortable in ambiguous situations and will be able to navigate the evolving FinTech environment. Imagine shaping how millions of Tide members discover and engage with business banking platforms and building this on a global scale.
What we're looking for:
As a part of the Personal Contact Marketing team, you'll be target oriented and passionate about helping small businesses. Working in a fast-paced, ever-changing environment will excite you along with interest in the fintech industry and all that we are doing to save small business owners time and money. You'll be target focused and confident in handling objections to achieve your revenue goals. You'll also have an excellent telephone manner, will be outgoing and will thrive working in a close-knit team. You'll possess excellent commercial awareness, constantly seeking new opportunities to generate revenue. Passion, drive and enthusiasm are a must.nks.
As a Tele Sales Executive you'll be:
A part of the Personal Contact Marketing team and will be responsible for acquiring new members
The primary objective of the team will be to achieve targets related to Tide India app sign-ups and activations
You'll call our potential members, build rapport with them, understand their businesses and help them complete the onboarding process
You'll work cross-functionally with other departments to understand upcoming product launches and ensure that you can pitch these to our members
You'll get to know these leads/prospective members, and how their businesses plan to operate and will recommend relevant products and services to help them thrive. You'll be entirely comfortable with cold calls, cold emails and cold outreach
You'll spend time coaching them through the setup process and will support them wherever needed; giving them a 5-star service as you welcome them to Tide
What makes you a great fit:
You are passionate, driven, have a can-do attitude and are positive!
You are a graduate/postgraduate, multilingual and have excellent written and spoken English and Hindi language skills (Candidates with knowledge of Hindi, English and South Indian languages will be preferred)
You have previous telesales experience
You're focused on revenue and target driven
You are comfortable with constant change and switching of priorities
You love to troubleshoot and have a member-first mentality
You're a team player and can complete ad-hoc tasks
You will be incredibly self-motivated and conscientious, wanting to make a real difference to the business
You have the ability to be able to listen, learn and adapt to feedback
You may also have some knowledge of compliance, KYC, AML, and associated regulations • You may also have previous experience working with a Fintech or digital bank
What you'll get in return:
Make work, work for you! We are embracing new ways of working and support flexible working arrangements. With our Working Out of Office (WOO) policy our colleagues can work remotely from home or anywhere in their assigned Indian state. Additionally, you can work from a different country or Indian state for 90 days of the year. Plus, you'll get:
25 days holiday
Additional health and dental insurance
We invest in your development with a 40k INR professional L&D budget per year and up to three L&D paid days off
Snacks, light food, drinks in the office
Enhanced family-friendly leave
Flexible working
Tidean Ways of Working
At Tide, we're Member First and Data Driven, but above all, we're One Team. Our Working Out of Office (WOO) policy allows you to work from anywhere in the world for up to 90 days a year. We are remote first, but when you do want to meet new people, collaborate with your team or simply hang out with your colleagues, our offices are always available and equipped to the highest standard. We offer flexible working hours and trust our employees to do their work well, at times that suit them and their team.
Tide is a place for everyone
At Tide, we believe that we can only succeed if we let our differences enrich our culture. Our Tideans come from a variety of backgrounds and experience levels. We consider everyone irrespective of their ethnicity, religion, sexual orientation, gender identity, family or parental status, national origin, veteran, neurodiversity status or disability status. We believe it's what makes us awesome at solving problems! We are One Team and foster a transparent and inclusive environment, where everyone's voice is heard.


#L1_MV1
#LI-Hybrid