Experienced Customer Support Agent - Phone Support (Fraud Response)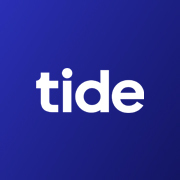 Tide
Accounting & Finance, Customer Service
Delhi, India · Remote
Posted on Thursday, May 11, 2023
What we're looking for:
As an Experienced Customer Support Agent - Phone Support (Fraud Response), you will be helping businesses all across the UK with their flagged transactions, so that they can get back to doing what they love.You'll love talking to people and have an empathetic and proactive nature along with a passion for solving customer problems.
Our mission is to save businesses time and money, which they can put back into their company, and delivering fast and fluid support is key to achieving this. As part of the Customer Support - Phone Support (Fraud Response) team, you will ensure that we keep our customers' accounts safe and ensure proper and satisfactory communication is kept throughout various Compliance checks that may be ongoing.
You'll be:
Working on an emergency inbound phone line for fraud reports

Working with other financial institutions to recover funds

Juggling priorities to ensure that customers get outstanding support experience, meaning time is of the essence and detailed product knowledge is vital.

Staying up to date on the general topics supported by the Customer Support team

Helping customers understand what is required from them and keeping them up to date throughout various stages of investigation

Logging product issues in order to enable our product teams to make improvements.
What makes you a great fit:
You have excellent communication skills and a positive goal-oriented attitude

You have C1/C2 level of spoken English

You have at least 1 year experience working with customers on an inbound phone line

You have at least 2 years' experience in a customer service role

You are comfortable with working flexible work hours

You are comfortable using industry tools like Kustomer, GSuite, and Jira

You are confident talking with our customers and walking them through difficult situations

You are always on the lookout for recurring issues and help create new workflows to solve them

You have really strong organisational skills

Spotting and noting patterns is second nature to you, and you're always ready to highlight areas that can be improved in terms of product or customer experience.

Experience in FinCrime/AML will be considered an advantage
What you'll get in return:
Make work, work for you! We are embracing new ways of working and support flexible working arrangements. With our Working Out of Office (WOO) policy our colleagues can work remotely from home or anywhere in their home country. Additionally, you can work from a different country for 90 days of the year. Plus, you'll get:
Competitive salary: INR 6,40,000 - 8,00,000

Signing bonus of INR 25,000 if you can start by 19th June 2023

Self & Family Health Insurance

Term & Life Insurance

OPD Benefits

Mental wellbeing through Plumm

Learning & Development Budget

WFH Setup allowance

15 days of Privilege leaves

12 days of Casual leaves

12 days of Sick leaves

3 paid days off for volunteering or L&D activities
Tidean Ways of Working
At Tide, we're Member First and Data Driven, but above all, we're One Team. Our Working Out of Office (WOO) policy allows you to work from anywhere in the world for up to 90 days a year. We are remote first, but when you do want to meet new people, collaborate with your team or simply hang out with your colleagues, our offices are always available and equipped to the highest standard. We offer flexible working hours and trust our employees to do their work well, at times that suit them and their team.
Tide is a place for everyone
At Tide, we believe that we can only succeed if we let our differences enrich our culture. Our Tideans come from a variety of backgrounds and experience levels. We consider everyone irrespective of their ethnicity, religion, sexual orientation, gender identity, family or parental status, national origin, veteran, neurodiversity status or disability status. We believe it's what makes us awesome at solving problems! We are One Team and foster a transparent and inclusive environment, where everyone's voice is heard.
#LI_AJ1