Senior Travel and Mobility Administrator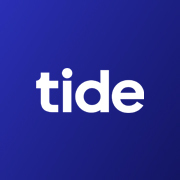 Tide
Hyderabad, Telangana, India · Remote
Posted on Friday, May 5, 2023
Who are Tide:
At Tide, we're on a mission to save businesses time and money. We're the leading provider of UK SME business accounts and one of the fastest-growing FinTechs in the UK. Using the latest tech, we design solutions with SMEs in mind and our member-driven financial platform is transforming the business banking market. Not only do we offer our members business accounts and related banking services, but also a comprehensive set of highly connected admin tools for businesses.
Tide is about doing what you love. We're looking for someone to join us on our exciting scale up journey and be a part of something special. We are wanting passionate Tideans to drive innovation and help build a best-in-class platform to support our members. You will be comfortable in ambiguous situations and will be able to navigate the evolving FinTech environment. Imagine shaping how millions of Tide members discover and engage with business banking platforms and building this on a global scale.
This newly created role will be aligned to the People and Culture division will be the key contact for global travel, internal / global mobility and immigration across all tides locations.
This flexible role will also allow you to work with colleagues from the People Operations team and help with activities, such as, but not limited to onboarding, offboarding, benefits/ L&D administration.
What we're looking for:
We are looking for a flexible Corporate Travel Administrator to craft effective corporate travel policies and monitor travel activity and programs. You will be the go-to person, ranging from answering day-to-day questions on how to book travel, working with partners such as finance to manage travel budgets, managing relationships with vendors to managing CO2 budgets.
You will also be responsible for managing Tide's internal and international mobility programme where you will be responsible for managing the transfer process which may include coordinating and arranging visas, work permits.
In addition, you will also support the People Operations team ranging from onboarding and offboarding Tideans, benefits administration to assisting with people related employee queries.
As a Senior Travel and Mobility Administrator you'll be:
Develop strategic policies and programs for corporate travel

Handle and oversee all travel arrangements (air, lodgings etc.) and execution of operational processes

Help division owners plan and manage their CO2 budget and spend for each business area

Preparing travel budget reports and analysing and preparing reports on travel spend

Maintain positive relationships with vendors and our

travel service provider

Review and negotiate contracts and rates with travel providers

Ensure compliance in all aspects of travel procedures

Provide advice on travel documents, booking procedures, insurance, regulations, visa applications, etc.

Manage and process all travel-related documentation, including payments, itineraries, visas, medical, and legal forms.

Arranging travel for business visitors

Drive continuous improvement of travel programs

Manage Tide's relocation programme

Work with immigration specialists to coordinate employment Visas

Assist the People Operations team with other people related activities.
​​What makes you a great fit:
Extremely flexible, adaptable and a desire to continue to learn and develop within the role.

You have 3+ years of corporate travel management experience (ideally at a scale-up organisation) or 3+ year working within a HR function.

Knowledge of international travel regulations, customs and visa requirements

Experience in using travel booking tech platforms

Knowledge of Travel & Expense reporting and processing

Excellent communication (oral and written) and negotiation skills

Well-organized and reliable

An analytical mind with strong business acumen

Customer-oriented approach

High school diploma or equivalent; Bachelor's degree is preferred

Training in travel and tourism is a plus

You are excited by the challenges of the hypergrowth environment (hiring 500+ individuals a year)

You are not afraid to roll up your sleeves and get into the detail when needed

You have proven success working with internal and external partners
What you'll get in return:
Make work, work for you! We are embracing new ways of working and support flexible working arrangements. With our Working Out of Office (WOO) policy our colleagues can work remotely from home or anywhere in their home country. Additionally, you can work from a different country for up to 90 days a year. Plus, you'll get:
Competitive salary
Self & Family Health Insurance
Term & Life Insurance
OPD Benefits
Mental wellbeing through Plumm
Learning & Development Budget
WFH Setup allowance
25 Annual leaves
Family & Friendly Leaves
Tidean Ways of Working
At Tide, we're Member First and Data Driven, but above all, we're One Team. Our Working Out of Office (WOO) policy allows you to work from anywhere in the world for up to 90 days a year. We are remote first, but when you do want to meet new people, collaborate with your team or simply hang out with your colleagues, our offices are always available and equipped to the highest standard. We offer flexible working hours and trust our employees to do their work well, at times that suit them and their team.
Tide is a place for everyone
At Tide, we believe that we can only succeed if we let our differences enrich our culture. Our Tideans come from a variety of backgrounds and experience levels. We consider everyone irrespective of their ethnicity, religion, sexual orientation, gender identity, family or parental status, national origin, veteran, neurodiversity status or disability status. We believe it's what makes us awesome at solving problems! We are One Team and foster a transparent and inclusive environment, where everyone's voice is heard.
#LI-MK1 #LI-Remote