Lead Manager- Fraud Analytics and Operational Insights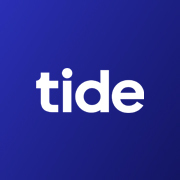 Tide
Accounting & Finance, Data Science
Bengaluru, Karnataka, India · Remote
Posted on Friday, April 21, 2023
Department: Analytics and Insights
Who are Tide:
At Tide, we're on a mission to save businesses time and money. We're the leading provider of UK SME business accounts and one of the fastest-growing FinTechs in the UK. Using the latest tech, we design solutions with SMEs in mind and our member-driven financial platform is transforming the business banking market. Not only do we offer our members business accounts and related banking services, but also a comprehensive set of highly connected admin tools for businesses.
Tide is about doing what you love. We're looking for someone to join us on our exciting scale up journey and be a part of something special. We are wanting passionate Tideans to drive innovation and help build a best-in-class platform to support our members. You will be comfortable in ambiguous situations and will be able to navigate the evolving FinTech environment. Imagine shaping how millions of Tide members discover and engage with business banking platforms and building this on a global scale.
What we're looking for:
As Operations Analytics Lead, you'll spearhead efforts to help our operation focused teams such as Member Support, KYC, Ongoing Monitoring, Fincrime and Risk & Compliance to find opportunities to improve their efficiency, effectiveness and support in their future planning. You will demonstrate a vision for data & analytics within the operational teams; coaching your team to frame ambiguous business problems into high value data solutions and products.
This role will suit an individual who is passionate about the nuances of operations design; the tradeoffs of responsiveness and cost leadership. The role also expects the individual to be commercially focused and appreciative of building a risk culture.. If you enjoy a fast paced environment, taking ownership, inquisitive freedom and the ability to have a real impact on the growth of a rapidly scaling scale up; we'd love to hear from you.
The role is an analytical translator role, which will work very closely with VP/SVP, Member Operations (India /UK) and SVP, Risk and Compliance and their respective teams. The role will report to the Head of Analytics of Tide.
As a Lead Analytics Manager you'll be:
Growing and developing a team of operational analysts (4-5) and prioritising the work of dedicated squads analytical engineers and data scientists) from both a technical and business acumen perspective.

Analysing processes and mechanisms for sub-optimal performance, with a focus on capacity and productivity. Identify root causes of problems and make recommendations for solutions.

Managing the development of continuously-evolving capacity forecast models and methodologies, owning the quantitative analysis of the performance of our member facing team and product performance

Providing advisory to the Product teams and Decisioning teams in performance and utilisation of various ML based solutions in the areas of KYC and Ongoing Monitoring

Owning Timely and insightful problem solving skills and intervention along with forward thinking, proactive approach to resource management

Managing the operational leads in all aspects of evaluating their teams' performance, and drive the weekly, monthly, quarterly and business review cadence

Driving the optimization of internal fraud & AML systems through identification, monitoring and resolution of performance issues, gaps or opportunities.

Designing, implementing and validating new rules or settings, in response to specific or emerging threats.

Possess strong project management skills - the ability to prioritize and successfully drive a project from beginning to end

Contributing to the wider data leadership community to develop common practices and OKRs for the team.

Translating regulatory changes and policies into actionable rules and threshold tuning

Working with the KYC Operations and engineering teams to suggest and deploy technology enhancements to support the delivery of enhanced reporting
What makes you a great fit:
You have proven experience in leading operational or/and risk teams with the focus to improve operational excellence and use data decisions operational stakeholders make

You have strong presentation skills and the ability to quickly turn data into valuable data stories

You have a commercial mindset and demonstrated ability to articulate a value focused vision for analytics

You have experience working on to measure and improve the performance of large operational teams that include Member support agents, kyc & ongoing monitoring analyst

You have the ability to effectively form relationships from Operational team leads up to VP and C-level in order to help with the adoption of data driven decision making.

You have strong grounding in tracking tracking operational teams performance, resource planning and operational forecasting

You have expert knowledge of common modelling techniques for identifying fraudulent payments

You have expert knowledge of modelling and utilisation of core operational KPIs including CSAT, True positive rate & SLA's

You have Knowledge of AML, KYC & FATCA

You have proven experience identifying and managing risk, putting in place necessary controls and processes

You have Advanced knowledge of SQL, any visualisation tool and one of R/Python.

You are great at storytelling and creating impactful actionable insights and analysis
What you'll get in return:
Make work, work for you! We are embracing new ways of working and support flexible working arrangements. With our Working Out of Office (WOO) policy our colleagues can work remotely from home or anywhere in their home country. Additionally, you can work from a different country for 90 days of the year. Plus, you'll get:
Competitive salary

Self & Family Health Insurance

Term & Life Insurance

OPD Benefits

Mental wellbeing through Plumm

Learning & Development Budget

WFH Setup allowance

15 days of Privilege leaves

12 days of Casual leaves

12 days of Sick leaves

3 paid days off for volunteering or L&D activities

Stock Options
Tidean Ways of Working
At Tide, we're Member First and Data Driven, but above all, we're One Team. Our Working Out of Office (WOO) policy allows you to work from anywhere in the world for up to 90 days a year. We are remote first, but when you do want to meet new people, collaborate with your team or simply hang out with your colleagues, our offices are always available and equipped to the highest standard. We offer flexible working hours and trust our employees to do their work well, at times that suit them and their team.
Tide is a place for everyone
At Tide, we believe that we can only succeed if we let our differences enrich our culture. Our Tideans come from a variety of backgrounds and experience levels. We consider everyone irrespective of their ethnicity, religion, sexual orientation, gender identity, family or parental status, national origin, veteran, neurodiversity status or disability status. We believe it's what makes us awesome at solving problems! We are One Team and foster a transparent and inclusive environment, where everyone's voice is heard.
#LI-SJ1 #LI-Remote