Director of Global People Partnering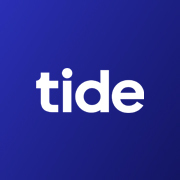 Tide
People & HR
Hyderabad, Telangana, India
Posted on Wednesday, April 12, 2023
Location: Hyderabad, Hybrid
Department: People and Culture
Who are Tide:
At Tide, we're on a mission to save businesses time and money. We're the leading provider of UK SME business accounts and one of the fastest-growing FinTechs in the UK. Using the latest tech, we design solutions with SMEs in mind and our member-driven financial platform is transforming the business banking market. Not only do we offer our members business accounts and related banking services, but also a comprehensive set of highly connected admin tools for businesses.
Tide is about doing what you love. We're looking for someone to join us on our exciting scale up journey and be a part of something special. We are wanting passionate Tideans to drive innovation and help build a best-in-class platform to support our members. You will be comfortable in ambiguous situations and will be able to navigate the evolving FinTech environment. Imagine shaping how millions of Tide members discover and engage with business banking platforms and building this on a global scale.
What we're looking for:
We are looking for a Director of People Partnering to join our rapidly growing people team at Tide. As a subject matter expert, you will scale our People Partnering team and empower them through active coaching and development to provide exceptional support to our managers and employees, unlocking Tide's full potential.
You will support our CAO in devising and delivering a People Partnering strategy that will drive our high-performing culture. You will leverage your extensive experience in handling complex employee relation cases and partnering with stakeholders across all levels to provide advice on org design, succession planning and more.
As a Director of People Partnering you'll be:
Developing and leading our global People Partnering team by coaching them and contributing to their professional growth through knowledge sharing of tools, best practices and by creating culture of collaboration, high performance and continuous improvement

Acting as a strategic partner and advisor to leaders and managers by supporting, coaching and guiding them on HR policies, practices, procedures and employee relation (ER) matters

Working closely with leaders and managers to identify current and future talent needs and devising plans to help them develop and retain top talent through workforce planning, performance management, career development

Advising leaders on organisational design and succession planning for their teams

Influencing change management by equipping leaders with effective people management tools

Using data to support everyday people partnering decisions and presenting data insights to the senior leadership team and the Tide board

Partnering with leaders and managers to improve employee engagement and satisfaction of their teams including analysing survey results and implementing action plans to address areas of concerns
Working closely with Learning and Development to communicate areas of development, ensuring training programs are targeted and continuously evolving as we grow
Serving as an ambassador for all DEI initiatives, ensuring that diversity and inclusion is at the forefront of all discussions, especially those related to performance, engagement, retention, career development, etc.

Championing Tide values
What makes you a great fit:
10+ years of experience in a People Partnering, HR Management role at an international organisation

Experience scaling and developing a team of people partners in a fast-paced environment

Strong client focus with outstanding judgement, critical thinking and analytical skills

Strong understanding of HR best practices and employment legislation and industry trends within the HR space

Subject matter expertise - depth of knowledge across the broad scope of People Partnering verticals

Strong influencing and negotiation skills with the ability to present a clear and strategic point-of-view to senior management while being able to defend and voice the thought process and rationale behind recommendations

​​Experience working with a diverse workforce

Excellent written and verbal English skills

Ability to use industry tools like Workday/SAP, Lattice, Jira, Slack, Google Drive
What you'll get in return:
Make work, work for you! We are embracing new ways of working and support flexible working arrangements. With our Working Out of Office (WOO) policy our colleagues can work remotely from home or anywhere in their home country. Additionally, you can work from a different country for up to 90 days a year. Plus, you'll get:
Competitive salary

Self & Family Health Insurance

Term & Life Insurance

OPD Benefits

Mental wellbeing through Plumm

Learning & Development Budget

WFH Setup allowance

15 days of Privilege leaves

12 days of Casual leaves

12 days of Sick leaves

3 paid days off for volunteering or L&D activities

Stock Options
Tidean Ways of Working
At Tide, we're Member First and Data Driven, but above all, we're One Team. Our Working Out of Office (WOO) policy allows you to work from anywhere in the world for up to 90 days a year. We are remote first, but when you do want to meet new people, collaborate with your team or simply hang out with your colleagues, our offices are always available and equipped to the highest standard. We offer flexible working hours and trust our employees to do their work well, at times that suit them and their team.
Tide is a place for everyone
At Tide, we believe that we can only succeed if we let our differences enrich our culture. Our Tideans come from a variety of backgrounds and experience levels. We consider everyone irrespective of their ethnicity, religion, sexual orientation, gender identity, family or parental status, national origin, veteran, neurodiversity status or disability status. We believe it's what makes us awesome at solving problems! We are One Team and foster a transparent and inclusive environment, where everyone's voice is heard.
#LI-SS2 #LI-Hybrid