Customer Support Plus Associate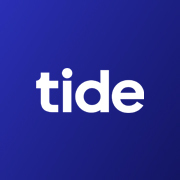 Tide
Customer Service
Hyderabad, Telangana, India · Remote
Posted on Monday, February 27, 2023
Who are Tide:
At Tide, we're on a mission to save businesses time and money. We're the leading provider of UK SME business accounts and one of the fastest-growing FinTechs in the UK. Using the latest tech, we design solutions with SMEs in mind and our member-driven financial platform is transforming the business banking market. Not only do we offer our members business accounts and related banking services, but also a comprehensive set of highly connected admin tools for businesses.
Tide is about doing what you love. We're looking for someone to join us on our exciting scale up journey and be a part of something special. We are wanting passionate Tideans to drive innovation and help build a best-in-class platform to support our members. You will be comfortable in ambiguous situations and will be able to navigate the evolving FinTech environment. Imagine shaping how millions of Tide members discover and engage with business banking platforms and building this on a global scale.
What we're looking for:
As a Customer Support Plus Associate at Tide and part of the Plus/Pro Accounts team, you will be dedicated to providing first-class service to our paid accounts members. You will manage, maintain & nurture relationships. The goal: to generate revenue for Tide and add value for our SMEs. We want to become the most loved go-to business banking app for SMEs. You will be required to work on shifts and weekends on a rotational basis.
As a Customer Support Plus Associate you'll be:
With the role being in direct contact with our members, you will:
Identify pain points and address their needs & requirements within the scope of what Tide can deliver or fast track admin/requests for members where possible
Become a brand advocate for Tide by working closely with the other Plus/Pro team members in optimising & developing the proposition of the plan
Aim at building and maintaining relationships with our Plus/Pro members by giving them first-rate service
Be data-driven to monitor existing usage and identify new opportunities based on customer feedback, segmentation, personas, and user research as well as on the pulse for what's happening in the industry
What makes you a great fit:
You are comfortable on the phone talking to customers and experience liaising with and responding to member queries (however difficult). Customer-focused mindset is a must!
You are data literate
You have very good verbal and written English (with EF Set 50 minimum; any certificate for C1 level and above is a plus)
You have experience with MS Office (mostly Excel)
You are upbeat and energetic and possess solid problem-solving skills
You have robust communication with the customer and back to the business
You can demonstrate the ability to self-drive and multitask, your role may vary day to day as well as strong team collaboration skills working across member services and within memberships teams
It would be really nice if you have:
Experience in Fin-tech, a start-up or a fast-growing tech company
Experience using Looker and/or Zendesk
Experience working in subscription and/or app-based business models
Experience with membership programmes
Background working in a customer services support function
Analytics knowledge to understand member plan usage and optimization
What you'll get in return:
Make work, work for you! We are embracing new ways of working and support flexible working arrangements. With our Working Out of Office (WOO) policy our colleagues can work remotely from home or anywhere in their home country. Additionally, you can work from a different country for up to 90 days a year. Plus, you'll get:
Competitive salary

Self & Family Health Insurance

Term & Life Insurance

OPD Benefits

Mental wellbeing through Plumm

Learning & Development Budget

WFH Setup allowance

15 days of Privilege leaves

12 days of Casual leaves

12 days of Sick leaves

3 paid days off for volunteering or L&D activities
Tidean Ways of Working
At Tide, we're Member First and Data Driven, but above all, we're One Team. Our Working Out of Office (WOO) policy allows you to work from anywhere in the world for up to 90 days a year. We are remote first, but when you do want to meet new people, collaborate with your team or simply hang out with your colleagues, our offices are always available and equipped to the highest standard. We offer flexible working hours and trust our employees to do their work well, at times that suit them and their team.
Tide is a place for everyone
At Tide, we believe that we can only succeed if we let our differences enrich our culture. Our Tideans come from a variety of backgrounds and experience levels. We consider everyone irrespective of their ethnicity, religion, sexual orientation, gender identity, family or parental status, national origin, veteran, neurodiversity status or disability status. We believe it's what makes us awesome at solving problems! We are One Team and foster a transparent and inclusive environment, where everyone's voice is heard.
#LI_KR1