Head of Member Engagement Marketing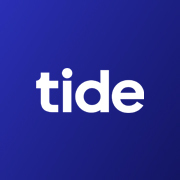 Tide
Marketing & Communications
Delhi, India
Posted on Saturday, February 25, 2023
Department: Member Engagement Marketing
Who are Tide:
At Tide, we're on a mission to save businesses time and money. We're the leading provider of UK SME business accounts and one of the fastest-growing FinTechs in the UK. Using the latest tech, we design solutions with SMEs in mind and our member-driven financial platform is transforming the business banking market. Not only do we offer our members business accounts and related banking services, but also a comprehensive set of highly connected admin tools for businesses.
Tide is about doing what you love. We're looking for someone to join us on our exciting scale up journey and be a part of something special. We are wanting passionate Tideans to drive innovation and help build a best-in-class platform to support our members. You will be comfortable in ambiguous situations and will be able to navigate the evolving FinTech environment. Imagine shaping how millions of Tide members discover and engage with business banking platforms and building this on a global scale.
What we're looking for:
As the Head of Member Engagement at Tide (fondly referred to as a Tidean, a mighty challenger of the banking world) you'll join an ambitious team of highly motivated,
talented Tideans who love to collaborate, and are driven by helping people achieve their business ambitions. We live and breathe our values, which are to put our members first, work as one team and be data driven, as part of our team, they'll matter to you too. As part of this team, you will work closely with the VP and C-suite, India to ensure delivery of a robust and optimised engagement strategy. You will manage the offline and online channels to nurture, engage and retain our members to improve both customer lifetime value and the overall customer experience across multiple channel.

You will have a test and learn, data driven approach and help build out segmentation based on lifecycle, customer value, product uptake and more; targeting our members with the right content at the right time. You will help build a typology for the business to understand our members, help drive personas and user research as well being on the pulse of what's happening in the industry. You will be self-motivated and build strong networks across multiple areas of the business to deliver in optimising our engagement rates and deliver on our mission to save our members time and money. We want to become the most loved go-to business banking app for SMEs.
About You
Let's not beat around the bush. We're an international scale up, we're busy! If fast paced environments, cross team exposure, inquisitive freedom and the ability to have
a real impact on a rapidly growing scale up appeals to you, then you already have the mind of a Tidean. If you have that along with the following experience, we'd love to hear
from you.
You've spent at least 5+ years at a business with a payments or Fintech business in a partner or marketing role, and overall work experience of 12+ years
Demonstrable experience with business systems and processes
Background in implementing new automation solutions for existing customers via email, SMS and other channels
You have delivered results in social media and proven results of optimisation and engagement uplift
Execute and manage operational infrastructure for the Offline Channel to enable aggressive scaling. This include in a phased approach: Assess Landscape, Solution Ideation / Stakeholder Engagement, Operational Build (and iteration)
Expertise in end-to-end execution of Lifecycle campaigns, activation, retention, loyalty programs, experiments, across a number of sub products and revenue-generating business units
Testing experience
Excellent organisational and project management skills

The highly desirables:
Background in implementing new automation solutions for existing customers
Experience working in subscription and/or app-based business models
Experience in Fin-tech, a start-up or fast growing company
Great communication skills and able to explain complex information in a simple way and manage internal stakeholder relationships
You have acquired scalable partnerships in a fast-growing product-focused company before
You know and are passionate about referral based businesses and have experience in operational process and commercial outcomes
You are a champion for innovation; challenging the status quo and having a solution-focused approach
You have a high level of attention to detail and are a natural problem solver
You're a lateral thinker and can understand the market and Tide strategy, in order to spot opportunities or areas of focus you believe have growth potential
You're adaptable and are prepared to move with your role as we improve, scale, and automate our processes
You have a can-do attitude, and aren't afraid to get stuck in; you recognise that the groundwork, while not pretty, is the foundation and key to partnership operations
You have the ability to think creatively about marketing to work in tandem with the team and can suggest, then execute, new campaign ideas
You're organised, pragmatic and capable of being part of a commercial interdisciplinary team; we're after someone who's not afraid to get hands-on and remove any blockers that might be on the critical path to commercial success
What you'll get in return:
Competitive salary
Self & Family Health Insurance
Term & Life Insurance
OPD Benefits
Mental wellbeing through Plumm
Learning & Development Budget
WFH Setup allowance
15 days of Privilege leaves
12 days of Casual leaves
12 days of Sick leaves
3 paid days off for volunteering or L&D activities
Stock Options
Tidean Ways of Working
At Tide, we're Member First and Data Driven, but above all, we're One Team. Our Working Out of Office (WOO) policy allows you to work from anywhere in the world for up to 90 days a year. We are remote first, but when you do want to meet new people, collaborate with your team or simply hang out with your colleagues, our offices are always available and equipped to the highest standard. We offer flexible working hours and trust our employees to do their work well, at times that suit them and their team.
Tide is a place for everyone
At Tide, we believe that we can only succeed if we let our differences enrich our culture. Our Tideans come from a variety of backgrounds and experience levels. We consider everyone irrespective of their ethnicity, religion, sexual orientation, gender identity, family or parental status, national origin, veteran, neurodiversity status or disability status. We believe it's what makes us awesome at solving problems! We are One Team and foster a transparent and inclusive environment, where everyone's voice is heard.
#LI-VY1