Senior Product Designer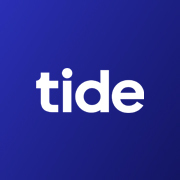 Tide
Product, Design
Bellevue, WA, USA · Remote
Posted on Friday, June 10, 2022
Who are Tide:
At Tide, we're on a mission to save businesses time and money. We're the leading provider of UK SME business accounts and one of the fastest-growing FinTechs in the UK. Using the latest tech, we design solutions with SMEs in mind and our member-driven financial platform is transforming the business banking market. Not only do we offer our members business accounts and related banking services, but also a comprehensive set of highly connected admin tools for businesses.
Tide is about doing what you love. We're looking for someone to join us on our exciting scale up journey and be a part of something special. We are wanting passionate Tideans to drive innovation and help build a best-in-class platform to support our members. You will be comfortable in ambiguous situations and will be able to navigate the evolving FinTech environment. Imagine shaping how millions of Tide members discover and engage with business banking platforms and building this on a global scale.
What we're looking for:
We're looking for a bright, talented Product Designer who is passionate about brilliant customer experiences, and knows how to make them happen. The impact and scope of this role are huge, and you'll be a key contributor to our continued success as we shape the future of our financial platform for Small & Medium-sized Enterprises (SMEs).
Your work here will shape how our customers (Tide 'Members') interact with their finances on a daily basis, helping them to grow their business and giving them time back to do what they love.
You'll have the opportunity to work alongside experienced product designers, content designers and researchers - and hand-in-hand with developers, data scientists, product owners, and VPs to define, design, build and shape a world-class SME financial platform.
We want to create a financial platform that works for everyone, so we particularly encourage applications from underrepresented demographics.
As a Senior Product Designer:
You'll be embedded in a cross-functional Product Design squad, responsible for key design artefacts, and led by a Member-first, Design Thinking approach

You'll deeply understand the members you're designing for. Whether it's joining user research sessions, gleaning previous insights, digging into usage analytics, or running your own research and analysis, you'll strive to understand the what, why, and how of the problems you're solving. So we create products that save our Members time and money.

You'll play a supporting role in the evolving design process at Tide; helping estimate design effort required, tracking to OKRs, and measuring how experience impacts our members

You'll work alongside colleagues from adjacent practices within Product Design: UX Research and UX Writing, to understand the core needs of our members', and find innovative and well-thought ways to meet these needs

You'll use the Tide Design System to create experiences that align to usage guidelines and specifications for standards, components, and patterns in figma and zeroheight, and keep the experience for our members consistent and world-class
What makes you a great fit:
Minimum 3 years' relevant commercial experience in a UX or Product Design role, designing and optimising digital products for a B2B or B2E audience

Experience of articulating the end user's needs when working in a multidisciplinary team of designers, engineers and Product Managers

Ability to influence product owners, engineering teams and other Product Designers; keenness to advocate for the needs of our customers; ample pragmatism to realise when compromise is needed

A data-driven approach and the ability to recommend designs based on customer research, business priority and technical constraints

A flexible and pragmatic approach to the challenges of designing digital experiences in a small organisation with rapid growth and informal frameworks

Experience of the full cycle of Design Thinking, from understanding the problem, to creating human-centred, effective solutions

Demonstrable proficiency in Figma

Passionate about inclusive design and accessibility, and you'll design with all our members in mind.

Experience of working in an agile environment

Experience in retail banking or other retail financial services

Recent experience working on a consumer-facing mobile app (ideally in the European, UK or US market)
What you'll get in return:
Make work, work for you! We are embracing new ways of working and support flexible working arrangements. With our Working Out of Office (WOO) policy our colleagues can work remotely from home or anywhere in their home country. Additionally, you can work from a different country for 90 days a year. Plus, you'll get:
25 days paid annual leave

3 paid days off for volunteering or L&D activities

Extended maternity and paternity leave covered by the company

Personal L&D budget in the amount of 1000 BGN per year

Additional health & dental insurance

Mental wellbeing platform

Fully covered Multisports card

Food vouchers

Snacks, light food, drinks in the office

WFH equipment allowance

Share options
Tidean Ways of Working
At Tide, we're Member First and Data Driven, but above all, we're One Team. Our Working Out of Office (WOO) policy allows you to work from anywhere in the world for up to 90 days a year. We are remote first, but when you do want to meet new people, collaborate with your team or simply hang out with your colleagues, our offices are always available and equipped to the highest standard. We offer flexible working hours and trust our employees to do their work well, at times that suit them and their team.
Tide is a place for everyone
At Tide, we believe that we can only succeed if we let our differences enrich our culture. Our Tideans come from a variety of backgrounds and experience levels. We consider everyone irrespective of their ethnicity, religion, sexual orientation, gender identity, family or parental status, national origin, veteran, neurodiversity status or disability status. We believe it's what makes us awesome at solving problems! We are One Team and foster a transparent and inclusive environment, where everyone's voice is heard.
#LI-SG1
#LI-Hybrid #LI-Remote