Technical Writer (Remote: US, ET)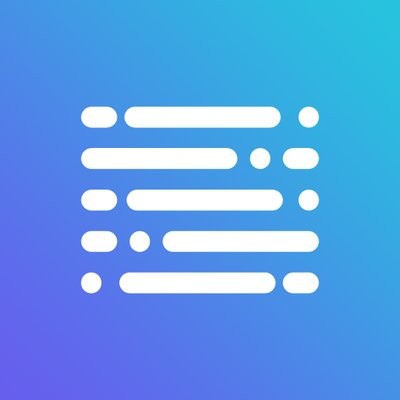 Seqera Labs
Marketing & Communications, IT
Boston, MA, USA
Posted on Saturday, May 20, 2023
At Seqera, it's our mission to empower scientists to solve the most complex and important problems today – from creating innovative diagnostic and therapeutic solutions to discovering groundbreaking approaches to climate issues. We started this mission with Nextflow — open software that has enabled more than 10,000 scientists around the world to analyze and process genetic data with more power and flexibility than ever before. As we continue to grow, we're looking for an inquisitive mind to help drive our education initiatives. We believe that creating a top-tier Education framework is key and we hope that you're excited to build with our existing team and open source community. So if you're driven to make a meaningful impact and elevate your career with a company that is changing the world, Seqera invites you to join us.
About the role
At Seqera, we know that education is a crucial element of our success. Empowering our users to make scientific breakthroughs depends on solid documentation, clear best practices, comprehensive tutorials, and content that's adapted to all types of learners. We aim to achieve this by enabling our technical writers and ensuring our documentation process and best practices are a core part of how we build and ship software.
*Please Note that LinkedIn is having some issues with job postings. This is a full-time position - Mid/senior level.
#LI-Remote:
US ET
Please Note that LinkedIn requires us to list a specific location. This is a full-time position -Mid/senior level.
#LI-Remote
, (US, ET)
Your mission:
Help Seqera set a standard for our open-source, cloud, and enterprise education
- Work closely with Product, Engineering, and Customer Experience teams to ensure documentation remains cutting-edge across a broad set of areas.
- Craft engaging and informative content spanning tutorials, best practice guides, interactive education, reference content, in-product copy, and release notes.
- Help ensure content consistency across brand voice and tone
- Dig into the technology and industry to simplify learning about complex concepts
Think critically about the content we write today and the content we'll write tomorrow
- Help create sustainable documentation practices that enable us to build content that is current, collaborative, and cohesive.
-
Promote documentation best practices and processes that evolve over time
- Identify how to streamline work and collaboration, leveraging automation where possible.
Continually look for ways to improve how we educate our users
- Help develop strategies to measure the success of our documentation and education resources and identify key pain points.
- Think critically about the information architecture and broader structure of our content and help evolve it over time.
- Study changing trends in the industry and identify patterns that we should adopt for content creation, interaction, and delivery.
We are looking for someone with:
- 3+ years experience as a Technical Writer in software documentation (or a similar role)
- Experience documenting SDKs, APIs, programming languages, or similar concepts
- Experience with Markdown, OpenAPI/Swagger, Github, and docs-as-code methodologies
- Comfort creating a variety of content types for many different targets
- Strong grasp of information architecture and documentation organization best practices
- Experience measuring the quality of documentation and iterating on feedback
- Ability to work cross-functionally to understand product features from conception to completion and educate users and colleagues about new developments.
- Excellent command of the English language (native speaker equivalent) — a strong, clear communicator.
Bonus skills:
The following skills may be helpful for your success, but are by no means required
- Understanding of cloud computing and distributed infrastructure
- Experience producing in-product copy for SaaS companies or writing/editing
microcopy
- Experience structuring documentation and an understanding of IA best practices
- A degree in a scientific, computational, or writing discipline, or a UX writing-related certification or training.
Your unique set of human skills:
- Excellent interpersonal and communication skills
- Critical thinking and problem-solving skills
- An eye for detail and love for organization
- Creativity and curiosity to learn how our products work inside-out and the ability to explain complex concepts in simple and clear language.
- Adaptable to rapid changes in objectives and environment
- Proven project management skills
- Team player attitude, proactivity, and growth mindset
Why join us?
By learning from and with each other, we ensure our ability to drive innovation and make better decisions toward our mission. Most importantly, our culture provides a genuinely fun, inclusive, and challenging environment that will allow you to grow while making a huge difference in human health and beyond.
What will you find working at Seqera Labs?
-Flexible working hours, and remote-friendly culture.
-International working environment with more than 15 nationalities.
-Passionate & talented team.
-Continuous skills development, including budget for training.
-Team retreats and bonding activities.
-A culture where your opinion is valued and your decisions have a real impact on the industry.
-Excitement of a fast-growing startup in a constantly changing environment.
Great benefits:
-Time off: 20 days for vacations per year, 3 days given by Seqera in December of 2023, and the national/public holidays according to your location.
-Private health insurance with United Healthcare, dental with Delta, and vision coverage from Vision Service Plan.
-Private life insurance with Lincoln (coverage 2x annual salary up to 400,000 USD)
-Investment app with Vestwell (401K)
-Home office equipment (valued over 1,000 USD)
-Subscription to Oliva, Mental Health App
-1,000 USD learning and development budget per year
About Seqera
You can watch this
video
for a quick understanding of who we are and what we do :).
At Seqera Labs we develop software that simplifies complex data analysis pipelines. These pipelines are used for the analysis of data like DNA sequences and fMRI in applications spanning research, agritech and the clinic. Our software enables scientists to create and securely deploy their data applications in the cloud or on traditional high-performance computing infrastructure.
We are the creators and leading provider of open-source workflow orchestration software: Nextflow. We connect data pipelines, cloud infrastructure and enable collaboration across life sciences, healthcare, imaging and machine learning. Nextflow is used by thousands of organizations of all sizes—from startups to large enterprises— to manage their data analysis and get results fast.
From personalized immunogenic vaccines to sequencing-based diagnostics, Seqera's customers are performing the most critical work on this planet. We believe in a future where scientific applications and massive datasets join forces to deliver incredible outcomes.
You should know
Seqera Labs is proud to be an equal-opportunity employer. However you identify or whatever your journey to this point, we welcome all candidates to apply for the position that inspires them. Come join us and help us build a global company that everyone is proud to be part of.
As we scale, we constantly improve our in-office and WFH environments and learn to help everyone have the best setup for our company's success and your personal development, while always keeping the human touch in every aspect of our lives.