Principal Software Engineer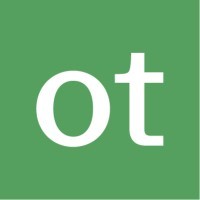 OneTrust
Software Engineering
Bengaluru, Karnataka, India
Posted on Monday, November 20, 2023
Strength in Trust
At OneTrust, we help businesses around the world to make trust a competitive advantage. Our category-defining enterprise platform enables organizations to operationalize trust across privacy, security, data governance, GRC, third-party risk, ethics, and compliance, and ESG.
The Challenge
We're looking for a talented and passionate Principal Java Developer, to join a geographically distributed agile product team. Java Developers are responsible for new software application development and integration work, including modification and optimization of code with a focus on performance. This person will influence and execute the technical strategy and roadmap for products, making decisions on technologies that are robust and scalable.
Your Mission
Development

Design, develop and unit test data processing services and microservices deployed to MS Azure and assist with cloud application architecture using Core Java, REST, and the Spring ecosystem
Achieve at least 80% code coverage for backend, or per the revised standards set by the team
Build quality directly into the engineering processes and solutions through automated testing and test-driven development
Collaboration

Lead and participate in the architectural design of features early in the development cycle
Work with Product Owners to translate the roadmap features into management components/tasks, estimate timings and resources, suggest solutions, and identify possible risk
Support the team to ensure all committed stories for the sprint are completed per the sprint goal
Code Review

Conduct peer reviews to improve code quality
Help junior developers how to follow development testing, exploratory testing, AI testing and/or test automation
Support

Own your code in production, responding to incidents as they occur and participating in retros to determine how to be better in the future
Work towards reducing total number of defects in the module/product to industry standards by catching and fixing issues early in development
Resolve all critical and high-priority security defects in-sprint, or by the guidelines set by the SecOps team
Monitor and optimize data infrastructure and systems for performance and cost
Lead

Help build high-performing teams, grow and mentor the technical skills within the team and create development opportunities for them
You Are
Someone who understands the benefits of microservices, but also understands the challenges
Comfortable collaborating closely with Product Managers and Designers
Able to accomplish multiple sophisticated software development tasks with minimal direction
A life-long learner – You remain engaged with the latest technology trends and understand operational challenges to continually evolve the application delivery process and platform components
Stay up-to-date with industry trends and technologies related to data engineering
A team-player and enjoys collaboration. You are also self-directed and enjoy autonomy to manage your own schedule and workload
Your Experience Includes
Bachelor's degree in Computer Science, Engineering, or related technical or business field
7+ years of full software development lifecycle, with experience in Agile development (Scrum, XP, Pair Programming)
Strong problem-solving skills and ability to work independently
Experience with cloud application development (Microsoft Azure, Google Cloud Platform, or Amazon Web Services)
Advanced knowledge of Core Java, REST, and the Spring ecosystem, familiarity with Spring Boot, JDBC or Spring Cloud.
Highly proficient at writing robust software for large-scale applications in a dynamic environment with rapid release cycles
Highly proficient with web services (e.g. RESTful services)
Proficient in using test automation framework, code quality tools and performance analysis tools
Proficient in Test-Driven Development (TDD) with JUnit, Mockito
Experience with Continuous Integration/Deployment - DevOps mindset
Extra Awesome
Experience leading distributed teams
Proficient in coaching/guiding/influencing others on software engineering processes and practices (TDD, BDD, Agile) to build high quality products
Familiarity with Automation tools including Cucumber and/or Selenium
Experience developing enterprise B2B software products
Benefits
As an employee at OneTrust, you will be part of the OneTeam. That means you'll receive support physically, mentally, and emotionally so that you can do your best work both in and out of the office. This includes comprehensive healthcare coverage, remote or hybrid workplace flexibility, flexible PTO, equity stock options, annual performance bonus opportunities, retirement account support, 14+ weeks of paid parental leave, career development opportunities, company-paid privacy certification exam fees, and much more. Specific benefits differ by country. For more information, talk to your recruiter or visit onetrust.com/careers.
Resources
Check out the following to learn more about OneTrust and its people:
Your Data
You have the right to have your personal data updated or removed. You also have the right to have a copy of the information OneTrust holds about you. Further details about these rights are available on the website in our Privacy Overview. You can change your mind at any time and have your personal data removed from our database. In order to do this you must contact us and let us know you wish to be removed. The request should be made on the Data Subject Request Form.
Our Commitment to You
When you join OneTrust you are stepping onto a launching pad — the countdown has begun. The destination? A career without boundaries working alongside a diverse and inclusive crew who is passionate about doing meaningful work. As a pioneer, your voice and expertise will help chart the direction of an entirely new industry — Trust. Our commitment to putting people first starts with you. Your growth is part of the mission. Our goal is to give you the power to embark on the next phase of your uniquely, unique career
OneTrust provides equal employment opportunities to all employees and applicants for employment and prohibits discrimination and harassment of any type without regard to race, color, religion, age, sex, national origin, disability status, genetics, protected veteran status, sexual orientation, gender identity or expression, or any other characteristic protected by local laws.