Senior Global Mobility Partner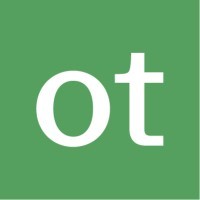 OneTrust
Madrid, Spain
Posted on Saturday, November 18, 2023
Strength in Trust
At OneTrust, we help businesses around the world to make trust a competitive advantage. Our category-defining enterprise platform enables organizations to operationalize trust across privacy, security, data governance, GRC, third-party risk, ethics, and compliance, and ESG.
The Challenge
As OneTrust continues to expand in EMEA, we are hiring a Global Mobility Specialist in our Madrid international HUB, in Spain, to support the hiring needs of sponsored talent. As we design a first-class EMEA Immigration program, this person will be responsible for building out guides, SOPs, following trends to stay in compliance with changes to immigration and mobility regulations. The Global Mobility Specialist will also help drive the progression and management of immigration cases to meet business timelines.
Your Mission
Responsible for the day-to-day immigration case management, from candidate assessments to approval of work permits in EMEA, and APJ as needed
Function as a main point of contact partnering with all internal teams to provide excellent customer experience on immigration and relocation in EMEA, and APJ as needed
Utilise immigration knowledge and experience to manage work permits and visas in the EMEA (ICTs, Skilled Worker, etc.)
Responsible for ensuring compliance documents for visas, end-to-end global mobility life cycle for new hires and internal transfers to EMEA
Manage COS allocations, completing SMS updates with UKVI, and provide support on sponsorship certificate renewal
Provide educational business training to stakeholders (Talent Acquisition, HR Business partners, etc.), lead internal webinars and info sessions as needed to communicate current events and respective immigration impacts to the business
Serves as the first point of contact for TAPs, HRBPs and HMs to assess relocation benefits and requirements, escalate as needed.
Manage full-service relocation/international assignee cycle-from approval, housing accommodation, schooling to cultural awareness trainings and other destination services offered to the assignee
Maintain key relationships internally and externally and overseeing service delivery working directly with Outside Counsel and additional service providers to ensure timely and high-quality filing of VISA applications
Manage candidate assessment process through onboarding of new hire with EMEA Talent Acquisition team
Drive process improvements for the region and consult with human resources on program changes, compensation requirements, policy and process updates and creation
Collaborate with peers and other global mobility team members to deliver support to our stakeholders on any new global program initiatives
Benchmark EMEA mobility programs to provide quarterly reporting and analytics to ensure regional competitiveness
Aid with ongoing reviews of the OneTrust immigration policy
Continually updating OneTrust internal documents to ensure most updates information is available
Completing audits to ensure ongoing compliance with UKVI guidance
Producing and providing support letters and travel letters for current employee population
Global tax, expatriate (international assignee) tax, or certificates of coverage experience is a plus
You Are
A self-starter and creative thinker with a strategic mindset and a sense of humor, comfortable working in ambiguous situations with a desire to play a role in the continued growth in EMEA
Able to handle a fluctuating volume of immigration cases at various stages within a fast-paced, hyper growth environment to meet business goals and objectives
Someone with excellent written and verbal communication skills and interpersonal relationship skills to interact with all levels of the organization
Your Experience Includes
Bachelor's degree in Human Resources, Business or relevant degree preferred
5+ years' progressive immigration, compliance, or comparable global mobility experience in EMEA, heavily focused on United Kingdom, Spain, France and Germany
Exposure and understanding of Brexit implications, visa types in EMEA, the UK Settlement Scheme and the UKVI new immigration regime
Knowledge of ICTs, Skilled Worker Visas, Tier 5s, etc.
Knowledge of EMEA HR practices, immigration law, as well as legislative and regulatory changes
Extra Awesome
Global tax, expatriate (international assignee) tax, or certificates of coverage experience
Experience utilizing technology solutions to support immigration compliance requirements
Knowledge of EMEA key global mobility life-cycle processes and methodologies, preferably working in a Corporate HR environment
Knowledge of HRIS and applicant tracking systems, principles, and functionality
Experience with full-service relocation/destination services for international assignees/expats (housing, HHGs shipment, language training, schools etc)
Coordinating pre-departure, post-arrival, assignment counseling, gross up for international payroll actions, tax settlement tied to allowances and related services
Interacting with global mobility third-party vendors for constant process improvements and optimization of the global mobility programs - expatriation and repatriation
GMS or CRP certification
Benefits
As an employee at OneTrust, you will be part of the OneTeam. That means you'll receive support physically, mentally, and emotionally so that you can do your best work both in and out of the office. This includes comprehensive healthcare coverage, remote or hybrid workplace flexibility, flexible PTO, equity stock options, annual performance bonus opportunities, retirement account support, 14+ weeks of paid parental leave, career development opportunities, company-paid privacy certification exam fees, and much more. Specific benefits differ by country. For more information, talk to your recruiter or visit onetrust.com/careers.
Resources
Check out the following to learn more about OneTrust and its people:
Your Data
You have the right to have your personal data updated or removed. You also have the right to have a copy of the information OneTrust holds about you. Further details about these rights are available on the website in our Privacy Overview. You can change your mind at any time and have your personal data removed from our database. In order to do this you must contact us and let us know you wish to be removed. The request should be made on the Data Subject Request Form.
Our Commitment to You
When you join OneTrust you are stepping onto a launching pad — the countdown has begun. The destination? A career without boundaries working alongside a diverse and inclusive crew who is passionate about doing meaningful work. As a pioneer, your voice and expertise will help chart the direction of an entirely new industry — Trust. Our commitment to putting people first starts with you. Your growth is part of the mission. Our goal is to give you the power to embark on the next phase of your uniquely, unique career
OneTrust provides equal employment opportunities to all employees and applicants for employment and prohibits discrimination and harassment of any type without regard to race, color, religion, age, sex, national origin, disability status, genetics, protected veteran status, sexual orientation, gender identity or expression, or any other characteristic protected by local laws.