Principal Technical Program Manager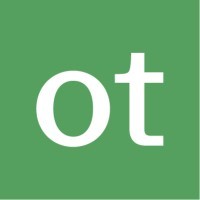 OneTrust
IT, Operations
Bengaluru, Karnataka, India
Posted on Saturday, November 18, 2023
Strength in Trust
At OneTrust, we help businesses around the world to make trust a competitive advantage. Our category-defining enterprise platform enables organizations to operationalize trust across privacy, security, data governance, GRC, third-party risk, ethics, and compliance, and ESG.
The Challenge
We are looking for a Principal Technical Program Manager and who is passionate about delivering software implementations in the finance & revenue systems organization and building excellent relationships with our customers.
Your Mission
Strategic Alignment

: A Principal TPM plays a pivotal role in aligning technical programs with the overall strategic goals of the organization. They ensure that the technical projects and programs are in sync with the company's vision and objectives.

Complex Program Management

: A Principal TPM is crucial in orchestrating and managing these intricate programs, overseeing various project managers, resources, and timelines. They can collaborate with architects and engineering to access gaps in solution during the adoption across the Onetrust platform.

Risk Management

: Large technical programs inherently come with risks. A Principal TPM is responsible for identifying potential risks, recommendation of mitigation/prevention strategies, and ensuring that projects stay on track despite challenges.

Resource Optimization

: Managing resources efficiently is essential for the success of technical programs. The Principal TPM recommends right resources and ensures that the right skills are available at the right time.

Innovation and Improvement:

The Principal TPM contributes to continuous improvement by evaluating existing processes, technology and suggesting innovative solutions. They are instrumental in implementing best practices and optimizing workflows. They should come up with ideas for shift left process. They should research on newer tools which can optimize and automate certain processes for a program.

Client and Stakeholder Satisfaction:

Technical programs often have direct or indirect impacts on clients and stakeholders. The Principal TPM ensures that their expectations are met or exceeded by overseeing the delivery of high-quality products.

Leadership and Mentorship

: In a senior role like Principal TPM, leadership and mentorship are crucial. They guide and mentor other program managers, instilling in the team with best practices based on industry standards, and fostering a culture of excellence within the team.

Adaptability and Agility:

The technology landscape is constantly evolving. A Principal TPM must be agile and in par with latest technology, ensuring that programs can pivot or adjust to changes in technology, market conditions, or business priorities. They

Overall Program Success

: Ultimately, the Principal TPM is accountable for the success of technical programs. Their leadership, strategic thinking, and program management skills contribute significantly to achieving program goals and delivering value to the organizations.
You are
Engage in daily scrums, sometimes across different modules to ensure change is recorded and discussed early by maintaining constant conversations with cross functional squads.

Comprehend and translate both business and technical requirements into Features (Epics/Stories) and plot out any inter module dependencies.

Able to decipher a backend and frontend design to proactively assess gaps in design

Able to collaboratively recommend design solutions and better technical controls during code changes.

Engages in collaborative efforts with key stakeholders across R&D (Product and Engineering) and CX teams to support high quality deliverables.

Able to unearth gaps in SDLC process and recommend better pipeline scripts for the program.

Research on new tools and provides automated solutions to simplify certain processes during roll out an initiative/Program.

Able to understand the current automation architecture, identify gaps and recommend better automation solutions in line with latest technology.

Able to recommend better shift left processes for all programs across OT.

Act as a mentor for other team members.

Understand data, data representation and visuals to cater to varied audiences.

Stay up to date on contemporary SDLC best practices, emerging technologies, and automate few processes of any cross-collaborative initiatives.

Generate efficient reports for initiatives and keep current communication amongst all involved.

Leverage strong communication skills and innate curiosity to provide trusted and highly valuable feedback.
Your Experience includes:
Bachelor's degree in computer science, Engineering, Computer Applications or related technical or business field

8+ years of relevant experience working as a TPM/developer/automation engineer

4+ years of leading complex/ technical projects with inter dependencies between solutions

4+ years of working in applications that followed Agile development lifecycle.

4+ years of working on understanding requirements and decomposing to drive smaller tasks to completion

4+ years of working on development or automation technologies.

3+ years of working on Junit/API testing.

5+ years of understanding APIs and using tools like Postman, SOAP, or REST Assured.

3+ years of knowledge on DevSecOps and modern CI tools

3+ years of experience with database queries.

3+ years of working on varied reporting tools.

3+ years of experience in Cloud application development experience (Azure, Google Cloud Platform, or Amazon Web Services).

Has a PMP or equivalent certification.

Passion for high quality work and attention to detail.

Superior communication and organizational skills.

Ability to work as part of a team, demonstrate initiative and solve problems independently.
Extra Awesome
Proficiency in working with cloud-based applications, with expertise in Azure.

Proficiency in CI tools and pipeline processes

A deep understanding of Frontend/Backend technologies and Java architectures.

Deep experience in working with data and data visualization, working with innovative tools.

Extensive experience in Agile and product led SDLC processes.

Collaborated with architects and developers to influence the design and architecture of systems to meet goals of the program and organization.

Provided design recommendations and guidance during the development phase.

Sound knowledge of Product/Program management functions, which includes cost management.

Exposure to GRC programs which strengthens the risk evaluation and remediation.
Benefits
As an employee at OneTrust, you will be part of the OneTeam. That means you'll receive support physically, mentally, and emotionally so that you can do your best work both in and out of the office. This includes comprehensive healthcare coverage, remote or hybrid workplace flexibility, flexible PTO, equity stock options, annual performance bonus opportunities, retirement account support, 14+ weeks of paid parental leave, career development opportunities, company-paid privacy certification exam fees, and much more. Specific benefits differ by country. For more information, talk to your recruiter or visit onetrust.com/careers.
Resources
Check out the following to learn more about OneTrust and its people:
Your Data
You have the right to have your personal data updated or removed. You also have the right to have a copy of the information OneTrust holds about you. Further details about these rights are available on the website in our Privacy Overview. You can change your mind at any time and have your personal data removed from our database. In order to do this you must contact us and let us know you wish to be removed. The request should be made on the Data Subject Request Form.
Our Commitment to You
When you join OneTrust you are stepping onto a launching pad — the countdown has begun. The destination? A career without boundaries working alongside a diverse and inclusive crew who is passionate about doing meaningful work. As a pioneer, your voice and expertise will help chart the direction of an entirely new industry — Trust. Our commitment to putting people first starts with you. Your growth is part of the mission. Our goal is to give you the power to embark on the next phase of your uniquely, unique career
OneTrust provides equal employment opportunities to all employees and applicants for employment and prohibits discrimination and harassment of any type without regard to race, color, religion, age, sex, national origin, disability status, genetics, protected veteran status, sexual orientation, gender identity or expression, or any other characteristic protected by local laws.