Principal Master Data Management (MDM) Engineer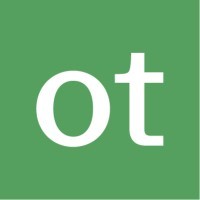 OneTrust
Data Science
Bengaluru, Karnataka, India
Posted on Friday, October 27, 2023
Strength in Trust
At OneTrust, we help businesses around the world to make trust a competitive advantage. Our category-defining enterprise platform enables organizations to operationalize trust across privacy, security, data governance, GRC, third-party risk, ethics, and compliance, and ESG.
The Challenge
We are seeking a highly skilled and motivated Principal Master Data Management (MDM) Engineer to join our BizTech team. In this role, you will collaborate with various stakeholders, data stewards, domain architects and development teams, to research, analyze and build solutions to solve various challenges related to master data management of critical data assets like Account/Customer, Lead, Contact, Product and Entitlement. You will contribute to improving data quality, enhancing operational efficiency, enabling informed decision-making, and ensuring regulatory compliance within the organization.
Your Mission
Understand business requirements and create comprehensive documentation, including BRDs, process flows, business cases, and gap analysis documents.

Serve as a Subject Matter Expert across multiple master data domains, ensuring an in-depth understanding of business functions, processes, and relationships.

Conduct data discovery and forensics to resolve data-related issues, collaborating with Business Data Stewards to identify and address root causes.

Collaborate with business teams to understand, collect, and update master data elements into the MDM platform, ensuring data accuracy and consistency.

Ability

to

configure

standardization rules,

m

atch and

m

erge rules,

s

urvivorship rules,

complex entity relationships and

h

ierarchies, performance tuning of application database and MDM (Master Data Management) platforms.

Ability to build

Reltio features such as life cycle actions, workflows

, user access workflows,

RDM configurations etc.

Manage metadata for data domains, ensuring accurate data definitions

and data model

, lineage documentation, and a well-organized data catalog.

Execute and maintain the Data Quality Index (Data Health Scorecard) to provide insights into the state of data health for critical Master Data Management assets.
Design, implement, and monitor data certification processes to ensure data readiness for various departments, including Sales, Marketing, Finance, CX, and Data Insights.

Coordinate and perform system testing, actively participating in user acceptance testing (UAT) to track and resolve issues, securing end-user acceptance sign-off.
You Are
This technical role requires a hands-on individual contributor with extensive knowledge and domain expertise, demonstrating proficiency in industry best practices.
Bachelor's degree or Master's

degree in computer science

,

Information

Systems,

or related field

(or equivalent work experience)

7

+ years of

IT

experience with

5+ years in

multi domain Master Data Management

project lifecycle and i

mplementations

4

+ of years of hands-on experience with

SaaS

Reltio Multi-Domain MDM

(Customer, Partner, Contact, Entitlement)

, and Data Quality suite of products

.

4

+ years of experience in building robust

modern

integration

workflows

.

4+ years of experience coding in Java.

Experience with configuration of core Informatica/Reltio MDM Hub components

Experience

with data enrichment processes and collaboration with external vendors.

Must have some prior experience with Reltio MDM implementation

and

developing

applications and workflows

using Reltio MDM features.

Should

have

good understanding

with

AWS (Amazon Web Services) such as ECS

,

SQS

,

S3

,

Lambda IAM SNS API Gateway & Cloud Watch

.

Experience on version control/source code repository tool Git and

GitHub

.

Advanced

SQL/PLSQL a

long with

other programming

languages

(python or Java).
Extra Awesome
Prior experience working with

multi domain master data management cloud platforms like Informatica,

Semarchy

or

other

s

will be a

plus
Prior experience with

Marketo

,

Salesforce, Workday,

Gainsight, Anaplan and

Eloqua

will be a

plus

Prior experience working with Snowflake, Cassandra, Graph and

Big Query will be

plus

Prior experience working with Data Enrichment vendors like DNB, ZoomInfo and

others

Cross-team collaboration

: Data Engineers are part of a team, working with database administrators, data analysts and management and need to be effective communicators.

Attention to Detail: Databases are complex, and a minute error can cause huge problems.
Problem-Solving Skills: Data Engineers look at an issue that needs to be solved and

produce

solutions quickly.

Growth Learner:

D

esire to continue to learn about the future architecture of data technologies.
Benefits
As an employee at OneTrust, you will be part of the OneTeam. That means you'll receive support physically, mentally, and emotionally so that you can do your best work both in and out of the office. This includes comprehensive healthcare coverage, remote or hybrid workplace flexibility, flexible PTO, equity stock options, annual performance bonus opportunities, retirement account support, 14+ weeks of paid parental leave, career development opportunities, company-paid privacy certification exam fees, and much more. Specific benefits differ by country. For more information, talk to your recruiter or visit onetrust.com/careers.
Resources
Check out the following to learn more about OneTrust and its people:
Your Data
You have the right to have your personal data updated or removed. You also have the right to have a copy of the information OneTrust holds about you. Further details about these rights are available on the website in our Privacy Overview. You can change your mind at any time and have your personal data removed from our database. In order to do this you must contact us and let us know you wish to be removed. The request should be made on the Data Subject Request Form.
Our Commitment to You
When you join OneTrust you are stepping onto a launching pad — the countdown has begun. The destination? A career without boundaries working alongside a diverse and inclusive crew who is passionate about doing meaningful work. As a pioneer, your voice and expertise will help chart the direction of an entirely new industry — Trust. Our commitment to putting people first starts with you. Your growth is part of the mission. Our goal is to give you the power to embark on the next phase of your uniquely, unique career
OneTrust provides equal employment opportunities to all employees and applicants for employment and prohibits discrimination and harassment of any type without regard to race, color, religion, age, sex, national origin, disability status, genetics, protected veteran status, sexual orientation, gender identity or expression, or any other characteristic protected by local laws.