Principal Machine Learning Engineer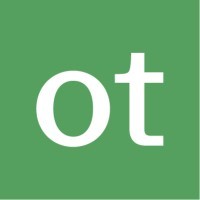 OneTrust
Software Engineering
Bengaluru, Karnataka, India
Posted on Thursday, September 7, 2023
Strength in Trust
At OneTrust, we help businesses around the world to make trust a competitive advantage. Our category-defining enterprise platform enables organizations to operationalize trust across privacy, security, data governance, GRC, third-party risk, ethics, and compliance, and ESG.
The Challenge
We are seeking a highly skilled and motivated Senior Machine Learning Engineer to join our BizTech team. The ideal candidate will have a passion for driving innovation in machine learning and a commitment to creating best-in-class solutions. To be successful in this role, you should have a strong technical background with a deep understanding of machine learning algorithms and architectures. You should also have experience designing and developing machine learning solutions, working closely with various business stakeholders and engineers to build high-performing models.
This position requires excellent problem-solving skills, effective communication skills, and an aptitude for working in a fast-paced environment. If you have a passion for technology and a commitment to creating high-quality machine learning solutions, we would love to hear from you.
Your Mission
Understand business requirements and create comprehensive documentation, including

technical documentation

, process flows, and gap analysis documents.

You will work closely with business stakeholders, architects and engineers to deliver ML solutions that provide enormous value and efficiency

to internal business teams

Y

ou will help develop data-driven, automated, comprehensive solutions using modern software and data engineering stacks to enable training, deployment, and lifecycle management of a variety of ML models - supervised and unsupervised, deep learning and classical etc

You will apply your highly technical problem solving, creative thinking, beautiful mind using the latest ML techniques and toolsets and make a huge impact on the

onetrust

G

o-To-Market

strategy

Own data exploration and transformation, feature engineering, design and enhance ML models/frameworks that deliver anomaly detection, prediction and recommendation solutions for

marketing, sales and finance teams

Your work will also ensure that

business

users have the best experience by providing predictive analytics and recommendations

for Lead Scoring, Account Scoring, Propensity to Buy

,

Case Escalation

, SNI

and others

You will own to

Develop, maintain and enhance ML solutions that are highly usable, scalable and secure

You will run machine learning tests and improve models based on the training and learnings from them

.

To better comprehend data through exploration and statistical analysis, as well as to spot discrepancies in data distribution that might affect a model's effectiveness when used in practical situations.

Coordinate and actively participat

e

in user acceptance testing (UAT) to track and resolve issues, securing end-user acceptance sign-off.
You Are
This technical role requires a hands-on individual contributor with extensive knowledge and domain expertise, demonstrating proficiency in industry best practices.
Bachelor's degree or Master's

degree in computer science

,

Information

Systems,

or related field

(or equivalent work experience)

6

+ years of experience

in

modeling and building

classic and deep learning

solutions for

Advanced Analytics, Machine learning and Data Sciences

.

You also should have a product mindset and strong intuition around how ML can drive a better customer experience

Experience delivering applied machine learning products, including taking a product through design, implementation, and to production

You must be curious and prepared to question or challenge choices and practices where they

don't

make sense to you or could be improved

Languages for coding and programming, such as Python

(NumPy, SciPy, Pandas)

, Java, C++, C, R, and JavaScript.

Experience working with ML frameworks

(TensorFlow, Scikit,

XGBoost

), ML

libraries and packages, such as the Natural Language Toolkit.

Experience working with diverse ML Platforms like (A

mazon

, Azure, H2O,

RapidMiner)
Benefits
As an employee at OneTrust, you will be part of the OneTeam. That means you'll receive support physically, mentally, and emotionally so that you can do your best work both in and out of the office. This includes comprehensive healthcare coverage, remote or hybrid workplace flexibility, flexible PTO, equity stock options, annual performance bonus opportunities, retirement account support, 14+ weeks of paid parental leave, career development opportunities, company-paid privacy certification exam fees, and much more. Specific benefits differ by country. For more information, talk to your recruiter or visit onetrust.com/careers.
Resources
Check out the following to learn more about OneTrust and its people:
Your Data
You have the right to have your personal data updated or removed. You also have the right to have a copy of the information OneTrust holds about you. Further details about these rights are available on the website in our Privacy Overview. You can change your mind at any time and have your personal data removed from our database. In order to do this you must contact us and let us know you wish to be removed. The request should be made on the Data Subject Request Form.