Sr Principal Data Engineer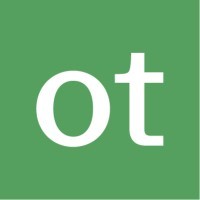 OneTrust
Data Science
Bengaluru, Karnataka, India
Posted on Monday, August 28, 2023
Strength in Trust
At OneTrust, we help businesses around the world to make trust a competitive advantage. Our category-defining enterprise platform enables organizations to operationalize trust across privacy, security, data governance, GRC, third-party risk, ethics, and compliance, and ESG.
The Challenge
Senior Principal Data Engineers will be part of an innovative data team that enables Marketing, Product, Sales, and Finance to explore data and take actions that differentiate us from our competition. You will work closely with other team members like data architects and business analysts to understand what the business is trying to achieve, move data from source to target, and design optimal data models.
Your Mission
You will work closely with other team members like data architects and business analysts to understand what the business is trying to achieve, move data from source to target, and design optimal data models.
Design and build facts, dimensions, snapshots, SCDs in Snowflake/Databricks using dbt/airflow/elt tools

Design Enterprise Data Models for ease of data access, accuracy, and scale

Develop ELT and implement development best practices applicable for very large and wide data sets

Work effectively using scrum with multiple team members to deliver analytical solutions.

Solve immediate production issues with an eye to solve things for long-term

Drive technical conversations with stakeholders to explore all facets of problem and solution
You Are
This hands-on technical role demands excellent knowledge and can demonstrate best practices in the industry.
Your Experience Includes
Bachelor's Degree or Master's Degree in Computer Science, Engineering or related field

12+ years of experience with very large-scale data warehouse projects

Experience working in high-growth, fast-paced environment

BS in Computer Science or equivalent is required

Experience evaluating new tools and enriching existing architecture.

Ability to develop product

Strong Datawarehouse knowledge and ability to write complex SQL for processing raw data, data validation and QA

Experience with Python and manipulation of various data formats for extraction and transformation
Extra Awesome
Prior experience working with Snowflake, AWS, S3, Redshift

Experience with data integration tools technology

Prior experience in designing data models with Salesforce, Workday, Marketo, Eloqua, and Product Usage logs

Experience in designing Data Warehouse: ACV, ARR, Event History, Identity Resolution, Deferred Revenue, Revenue Metrics, Product Usage, Experimentation, Audience

Very comfortable in designing facts, dimensions, snapshots, SCDs

Cross-team collaboration: Data Engineers are part of a team, working with database administrators, data analysts and management and need to be effective communicators.

Attention to Detail: Databases are complex, and a minute error can cause huge problems.

Problem-Solving Skills: Data Engineers look at an issue that needs to be solved and come up with solutions quickly.

Growth Learner: Desire to continue to learn about the future architecture of data technologies.
Benefits
As an employee at OneTrust, you will be part of the OneTeam. That means you'll receive support physically, mentally, and emotionally so that you can do your best work both in and out of the office. This includes comprehensive healthcare coverage, remote or hybrid workplace flexibility, flexible PTO, equity stock options, annual performance bonus opportunities, retirement account support, 14+ weeks of paid parental leave, career development opportunities, company-paid privacy certification exam fees, and much more. Specific benefits differ by country. For more information, talk to your recruiter or visit onetrust.com/careers.
Resources
Check out the following to learn more about OneTrust and its people:
Your Data
You have the right to have your personal data updated or removed. You also have the right to have a copy of the information OneTrust holds about you. Further details about these rights are available on the website in our Privacy Overview. You can change your mind at any time and have your personal data removed from our database. In order to do this you must contact us and let us know you wish to be removed. The request should be made on the Data Subject Request Form.