Principal Software Engineer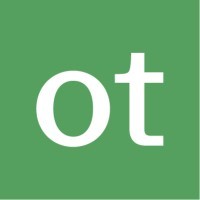 OneTrust
Software Engineering
Remote
Posted on Tuesday, June 13, 2023
Strength in Trust
At OneTrust, we exist to unlock every company's potential to thrive by doing what's good for people and planet. Using cutting-edge technology and a real-world approach to privacy, GRC, ethics, and ESG, we've created a no-nonsense platform to help supercharge the global push for Trust Intelligence.
The Challenge
As a principal engineer, your job

is to solve larger problems and translate

somewhat vague

problems into a set of actionable items

.

You will need to understand the problem, the business impact and see how it can be improved. It might require you to design new

services

, change existing

services
Your Mission
Master development best practices. Understand the limits of our tools and when a problem that exceeds those limits deserves the effort of producing a new tool.

Understand the scope and relationships of large features and production stack for your area. Be a subject matter

expertise

on multiple components.

Have a strong understanding of all

modules/services

relevant to your own areas of

expertise.

Perform expert programming tasks. Handle large-scale technical debt and refactoring. Shape coding methodologies and best practices.

Participate in code reviews and sign-off on large features. Sign off on test plans.

Given a large, poorly understood problem,

explore the solution space (

possibly with

numerous

POCs) to

determine

correct

course of action. Participate in and support initiatives outside of main area of responsibility.

Provides

technical leadership for projects including 1–2 individuals.

Design, code, and debug software.

Improve the performance of existing software.

Provide

training to other engineers.

Maintain and upgrade existing software.

Recommend

new technologies

that can help increase productivity.

Supervise and oversee the technical aspects of projects.

Investigate software-related complaints and make necessary adjustments to ensure

optimal

software performance.

Regularly attend team meetings to discuss projects, brainstorm ideas, and put forward solutions to any issues.
You Are
H

ighly technical and/or technologically minded.

Able to see

and explain the big picture.

An effective communicator able to mentor others.

Proactive, flexible, result-driven, with a "can do" attitude.
Your Experience Includes:
Bachelor's degree in Computer Science

, Engineering, or related technical field

7-10 years of experience developing Java / MVC / Angular or equivalent, enterprise applications (

back-end services) along with a strong understanding of architecture and data management.

Technical / project lead, architecture, and other experience desired.

Strong

expertise

in object oriented, structured, Web/Internet, business process, Web Service, XML, OOA /

OOP design patterns.

Services/APIs and SQL.

Experience using an MVC framework (MS MVC, AngularJS, Backbone.JS, Razor Framework, Spring

MVC).

Database experience with SQL Server including design, development, and data processing (OLTP, batch

processing, ETL, reporting, etc.).

Ability to collaborate in a team environment, and able to adapt effectively and quickly to a rapidly changing

environment.

Strong verbal and written communication skills.

Experience or comfort working in a startup environment.

Team player

Recognized as subject matter expert and advanced individual contributor professional.
Extra Awesome
Master's degree in Computer Science

, Engineering, or related technical or business field

Expertise

on Security standards SSO, Access Control, Certificate Management, Authentication, OWASP

Experience with UI scripting languages including:

JQuery

/ JavaScript, HTML / HTML5, CSS, Web
Benefits
As an employee at OneTrust, you will be a part of the OneTeam. That means equity, bonuses, unlimited PTO, and 100% paid medical benefits (and that's just the beginning!).
Our employee rewards philosophy spans mental, physical, and emotional well-being because we want our people to succeed both in and out of the office. Some benefits differ depending on region, but here's what you can expect from our OneTeam Total Rewards Program:
Competitive Compensation:

We offer top pay for top talent with competitive total packages including equity for all, performance bonuses, and retirement savings with match. We're also committed to fair and equitable pay practices.

Workstyle Flexibility:

At home or in the office, we trust you to get the job done. Our people have the option to work in

the

office, fully remote, or a hybrid based on their role.

G

o green with commuter program discounts and in-office perks.

Career Development:

You're not just joining any company;

you're joining the company that built the category-defining software platform for trust.

You can become an expert and earn industry certifications with training and exams paid for by us and

access to

our learning & development program and guest speaker series.

Employee Recognition:

We celebrate our accomplishments the best way we know how – together. Our people are invited to attend employee appreciation social events (including our awesome annual holiday party), participate in ticket giveaways for local city events based on your home office location, and celebrate one another through our #CheersforPeers channel.

Focus on Wellbeing:

Take the vacation or volunteer - we have unlimited PTO globally. You'll also have access to ClassPass memberships, generous company holidays and your birthday off, paid sick days, Employee Resource Groups (or, as we call them, Employee Trust Groups), and other ways to get connected or support company diversity, equity, and inclusion goals.

Health Benefits:

No package is complete without great health benefits. This role may receive company-paid employee healthcare premiums, parental leave, and access to mental health benefits and employee assistance programs. Specific benefits differ by location, so please check with your recruiter to specify what this role will receive.
Our Commitment to You
When you join OneTrust you are stepping onto a launching pad — the countdown has begun. The destination? A career without boundaries working alongside a diverse and inclusive crew who is passionate about doing meaningful work. As a pioneer, your voice and expertise will help chart the direction of an entirely new industry — Trust. Our commitment to putting people first starts with you. Your growth is part of the mission. Our goal is to give you the power to embark on the next phase of your uniquely, unique career.
OneTrust provides equal employment opportunities to all employees and applicants for employment and prohibits discrimination and harassment of any type without regard to race, color, religion, age, sex, national origin, disability status, genetics, protected veteran status, sexual orientation, gender identity or expression, or any other characteristic protected by federal, state or local laws.
For California, Colorado, Connecticut, Nevada, New York, Rhode Island, and Washington-based candidates: the annual base pay range for this role is listed below. Within this range, individual pay is determined by several factors, including location, job-related skills, work experience, and relevant education and/or training. This role may also be eligible for discretionary bonuses, equity, and/or commissions, as well as benefits.
Salary Range
Resources
Check out the following to learn more about OneTrust and its people: