Senior Data Scientist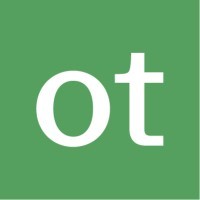 OneTrust
Data Science
Bengaluru, Karnataka, India
Posted on Thursday, May 11, 2023
Strength in Trust
At OneTrust, we exist to unlock every company's potential to thrive by doing what's good for people and planet. Using cutting-edge technology and a real-world approach to privacy, GRC, ethics, and ESG, we've created a no-nonsense platform to help supercharge the global push for Trust Intelligence.
The Challenge
We are hiring a Senior Data Scientist who will design and develop new quantitative models that will analyze and classify data to optimize the OneTrust privacy and security programs.
Your Mission
Use large data sets to find opportunities for product and process optimization and using models to test the effectiveness of different courses of action.
Set the vision for developing complex analytics, data classification and NLP technologies

Bring technical rigor and have ability to take ownership by crafting and driving the vision forward

Mine and analyze data from company databases to drive optimization and improvement of product development

Develop statistical models and simulations to measure and optimize privacy and security risk models for predictive analytics

Assess the effectiveness and accuracy of new data sources and data gathering techniques

Develop custom data models and algorithms to apply to data sets

Use predictive modeling to increase and optimize customer experiences, revenue generation, and other business outcomes

Develop company A/B testing framework and test model quality

Develop processes and tools to monitor and analyze model performance and data accuracy

Work with stakeholders throughout the organization to identify opportunities for driving new business solutions
Adept at using a variety of data mining/data analysis methods, using a variety of data tools, building and implementing models, using/creating algorithms and creating/running simulations. Possess a proven ability to drive business results with their data-based insights. Comfortable working with a wide range of stakeholders and functional teams. Passionate about discovering solutions hidden in large data sets and working with stakeholders to improve business outcomes.
Your are
PhD or Master's Degree in a quantitative discipline (e.g. statistics, mathematics, financial engineering)

4+ years of relevant experience in designing quantitative models to assess business risks and/or data classification modeling

Experience using statistical computer languages: R, Python, SQL, etc.

Knowledge and/or experience with several languages: Java, JavaScript, etc.

Experience with Azure, AWS or similar cloud computing environment

Expertise with machine learning, data mining, and (robust) statistics

Strong understanding of data classification, sensitivity, PII, and personal data modeling techniques

Experience in designing data pipelines and products for real world applications

Experience with modern/emerging scalable computing platforms and languages (e.g. Spark)
Extra Awesome
A demonstrated ability to manage and deliver on multiple projects with a high attention to detail

An inclination to solve problems systematically via infrastructure and automation

Flexibility with changing requirements in an evolving and fast-paced environment

Driven to learn and master new technologies and techniques
Benefits
As an employee at OneTrust, you will be a part of the OneTeam. That means equity, bonuses, unlimited PTO, and 100% paid medical benefits (and that's just the beginning!).
Our employee rewards philosophy spans mental, physical, and emotional well-being because we want our people to succeed both in and out of the office. Some benefits differ depending on region, but here's what you can expect from our OneTeam Total Rewards Program:
Competitive Compensation:

We offer top pay for top talent with competitive total packages including equity for all, performance bonuses, and retirement savings with match. We're also committed to fair and equitable pay practices.

Workstyle Flexibility:

At home or in the office, we trust you to get the job done. Our people have the option to work in

the

office, fully remote, or a hybrid based on their role.

G

o green with commuter program discounts and in-office perks.

Career Development:

You're not just joining any company; you're joining the category-defining software platform for trust. You can become an expert and earn industry certifications with training and exams paid for by us and access to our learning & development program and guest speaker series.

Employee Recognition:

We celebrate our accomplishments the best way we know how – together. Our people are invited to attend employee appreciation social events (including our awesome annual holiday party), participate in ticket giveaways for local city events based on your home office location, and celebrate one another through our #CheersforPeers channel.

Focus on Wellbeing:

Take the vacation or volunteer - we have unlimited PTO globally. You'll also have access to ClassPass memberships, generous company holidays and your birthday off, paid sick days, Employee Resource Groups (or, as we call them, Employee Trust Groups), and other ways to get connected or support company diversity, equity, and inclusion goals.

Health Benefits:

No package is complete without great health benefits. This role may receive company-paid employee healthcare premiums, parental leave, and access to mental health benefits and employee assistance programs. Specific benefits differ by location, so please check with your recruiter to specify what this role will receive.
Our Commitment to You
When you join OneTrust you are stepping onto a launching pad — the countdown has begun. The destination? A career without boundaries working alongside a diverse and inclusive crew who is passionate about doing meaningful work. As a pioneer, your voice and expertise will help chart the direction of an entirely new industry — Trust. Our commitment to putting people first starts with you. Your growth is part of the mission. Our goal is to give you the power to embark on the next phase of your uniquely, unique career
OneTrust provides equal employment opportunities to all employees and applicants for employment and prohibits discrimination and harassment of any type without regard to race, colour, religion, age, sex, national origin, disability status, genetics, protected veteran status, sexual orientation, gender identity or expression, or any other characteristic protected by local laws.
Resources
Check out the following to learn more about OneTrust and its people: