Growth Marketer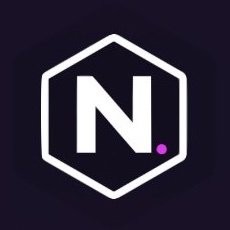 Neftify
Marketing & Communications, Sales & Business Development
San Juan, Puerto Rico
Posted on Friday, June 30, 2023
About the Role
As Neftify's marketing lead and first marketing hire, you'll get your hands dirty driving product marketing efforts, driving growth, building the brand, developing a performance marketing strategy, running experiments, and eventually building a team. Our marketing lead is the expert on our customers and how to reach and grow them.
Set overall vision, strategy, roadmap, plans, and priorities to enable the development and execution of marketing success for Neftify
Drive the integrated strategy for growth marketing efforts across all touchpoints, including paid acquisition via tokens, SEO, and lifecycle marketing
Define and drive from an integrated growth model that acts as the backbone of our strategic approach to growth
Represent the voice of the customer (both current and future) and deepen our understanding of our customers by establishing new research capabilities
Accelerate content engagement to drive customer acquisition and improve retention
Be the expert on our market, customers, customer pain points, and competition to inform company and product strategy
Own our brand and positioning
Identify exceptional PR agency partners and own the relationship
Requirements
You have strong strategic, analytical, organizational, and problem-solving skills. In addition, you love solving difficult problems
You know how to influence product roadmaps
You're analytical and quantitative leveraging data to drive decisions. Ideally, you have experience managing and optimizing marketing investments and running A/B tests
You thrive in fast-paced, high-growth environments
FAANG experience, college pedigree, and age are not factors that we take into consideration. Track record and a history of building cool shit is all we care about.