Founder Associate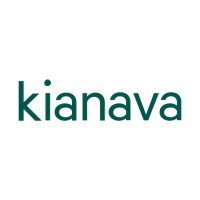 Kianava
Job Functions:
Administration, Sales & Business Development, Operations
Employment Types:
Full-time
Locations:
Berlin, Germany
THE COMPANY
Kianava is a digital healthcare startup delivering multidisciplinary, holistic medical coaching online. Unique in the world of European virtual care providers, Kianava helps people with chronic conditions win back their health and well-being with a holistic, whole-body therapeutic plan delivered by a multidisciplinary team of experts.
THE TEAM
You will be part of an impact driven leadership team with decades of prior experience at unicorn startups as well as DAX companies. This unique opportunity throws you into the front seat of a seed stage startup teaching you how to build an impact driven business from scratch, how to solve challenging problems, and the mentality to achieve ambitious goals while having fun along the way. At Kianava, you can expect to be surrounded by amazing colleagues and have full autonomy in how you go about making your mark.
WHAT YOU'LL BE DOING
● Enjoy great autonomy allowing you to identify problems, carry out analysis, design solutions and execute them ● Collaborate with the leadership and medical team to solve critical problems ● Design and build leading processes, reports and products ● This role provides an insight on how to build a business and the ability to solve any problem thrown at you
WHO WE'RE LOOKING FOR
● You are a structured thinker and are comfortable with breaking complex problems into smaller ones while working with data to facilitate your work ● You are curious in nature and passionate about solving healthcare in Europe ● You have excellent written and verbal communication skills in German ● Ideally, you have 1-2 years of work experience as an entrepreneur in residence or in a fast-paced environment such as in consulting or growth stage startups. ● Ideally, you already have some experience with Excel functions or SQL queries
THE BENEFITS
● A no-ego, human and purpose driven company culture ● Competitive salary ● All the tech you need ● Weekly live meditation session with the team ● Free Kianava health programs for you and your family ● Rest up with 24 days' holiday per year
CAN'T WAIT TO JOIN THE TEAM? Reach out to Kian via recruiting@kianava.de