Principal Software Architect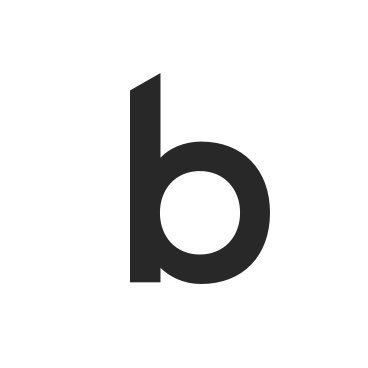 Bitpanda
IT
Berlin, Germany
Posted on Wednesday, January 25, 2023
Who we are
Bitpanda simplifies wealth creation. Founded in 2014 in Vienna, Austria by Eric Demuth, Paul Klanschek and Christian Trummer, Bitpanda exists to help people trust themselves enough to build financial freedom for their future. Our user-friendly, trade-everything platform empowers both first-time investors and seasoned experts to invest in the cryptocurrencies, crypto indices, stocks, precious metals and commodities they want — all possible with any sized budget, 24/7. With more than 700 team members and more than 4 million customers, our company is one of Europe's most successful fintechs.
Headquartered in Austria but operating across all of Europe, our products are built by fast-moving, talented, "roll-up-your-sleeves-and-make-it-happen" kind of people who represent more than 50 nationalities. If you're someone who thinks big, moves fast and wants to make an impact right from day one, then get ready to join our industry-changing team. Let's go!
Your mission
Reporting to the VP of Product & Engineering, your mission will be to actively contribute to make Bitpanda's platform scalable, performant, observable, resilient and secure.
You will be a reference to the other members of the engineering team and proactively grow their technical skills within the company. Through guidance, mentorship and hands-on contributions, you'll engage technical and non-technical stakeholders and elevate our engineering standards and technology in the entire product and engineering organisation.
What you'll do
Grow and inspire the Product and Engineering organisation, while providing technical guidance for highly complex initiatives. Conceive plans and conduct research in relevant problem areas or new technology of considerable scope and complexity.

As an excellent communicator, you will gather requirements and pave the way for consensus on the creation and adoption of architectural decision records across multiple departments. You will lead smaller teams of senior engineers to deliver high impact initiatives crucial for Bitpanda's business goals.

Align with the company strategy and explore technologies which can have a positive impact for Bitpanda in the years to come

Analyze potential business opportunities for their benefits and risks and deduct clear decisions

Create detailed, comprehensive, and well-structured architectural diagrams and technical documents, as well as maintain Bitpanda's reference architecture framework
Who you are
Ability to operate effectively and autonomously across multiple teams, and navigate technical ambiguity with only high-level direction.

You have experience in large scale adoption of reactive systems and are able to break down complex initiatives into smaller iterations that involve other engineering and product teams

You have a BS in Information Systems, Computer Engineering, Informatics or equivalent professional experience. You have advanced knowledge and experience with building reactive microsystems leveraging event or message driven architecture for systems with high and variable load and experienced with various service integration patterns

You're proficient with many of the following tools and technologies: AWS core infrastructure components as well as managed services (like EKS, Aurora, DynamoDB, ElasticCache), Terraform, GitLab CI, Kafka, Kubernetes, 2 of Java/Kotlin/Go/Python/PHP, GraphQL, MySql, PostgreSQL, Redis, various SRE tools.

You have demonstrated ability to design secure and contemporary systems running on public cloud leveraging a modern techstack that offers good developer experience for participating teams both from development and operations perspective

You are highly collaborative as well as focused and able to build relationships across all departments even beyond the engineering department and at different organisational levels. Be self-driven, and show the ability to deliver on ambiguous projects in spite of incomplete or inaccurate data.
What's in it for you
Flexibility-first approach to work

* including:

Unlimited fully-paid annual leave

Recharge Breaks

20 weeks gender-neutral New Parent Leave

Hybrid Working*:

50/50 home/office for office hub locations

60 days Work From Anywhere* following the 80/20 Rule

€500 Work from Home budget

An attractive individual stock option plan* in a high growth company, and a competitive salary

Exclusive premiums when trading on Bitpanda

Occasional company-wide and team events — both in-person and virtually!

Learning & development opportunities

Top-notch "tech pack" – your choice between PC or Mac

Bitpanda merch to keep you swagged out and living the Bitpanda brand

A global Bitpanda team of fast-moving, talented, "roll-up-your-sleeves-and-make-it-happen" kind of people who are united (across cultures and time zones) by our unique way of working
*These benefits do not apply for our internships and exceptions to our Hybrid Working policy apply to teams with shift schedules or for folks whose roles require them to be in office (think: Workplaces team or IT).
And, above all, the opportunity to learn & grow as part of Bitpanda's incredible journey towards being Europe's future #1 investment platform.
Bitpanda is committed to fostering a fair and equal environment based on trust and mutual respect. We believe that a diverse and inclusive workplace is paramount to our success and we are committed to building a team that represents a wide variety of backgrounds, perspectives, and skills.