Senior Marketing Manager - Account Based Marketing (w/m/d)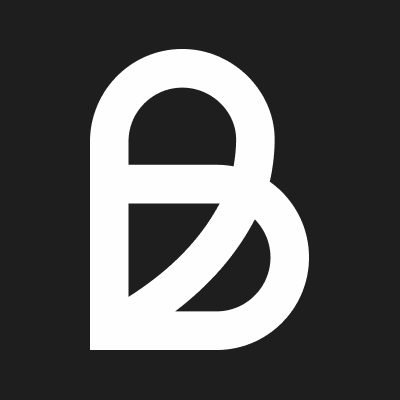 Billie
Marketing & Communications
Berlin, Germany
Posted on Tuesday, October 10, 2023
We are Billie, the leading provider of Buy Now, Pay Later (BNPL) payment methods for businesses, offering B2B companies innovative digital payment services and modern checkout solutions. We are to create a new standard for business payments and have made it our mission to simplify the purchasing experience for all businesses making it a tool for growth. Our solutions are based on proprietary, machine-learning-supported risk models, fully digitized processes and a highly scalable tech platform. This makes us a deep-tech company building financial products, not the other way around. We love building simple and elegant solutions and we strive for automation and scalability.
About the role:
We are looking for an experienced Senior Account-based Marketing (ABM) Manager to join our commercial unit as part of the Billie Marketing team. In your role you will be a key partner to our Sales team and responsible for the strategy and implementation of Account-based Marketing campaigns and tactics in a data-driven approach. In addition, you will work closely with the partnerships team as well as your peers from the wider marketing unit to drive revenue growth. You will actively be gathering account and persona insights, crafting end-to-end campaign journeys while leveraging channels including, but not limited to, paid-media, email, content distribution, direct mail, events and more. You should bring a strong sense for strategy with focus on Digital and B2B Marketing as well as experience in ABM and Account-based Selling (ABS) tactics.
You will:
Partner closely with the sales and partnerships teams to ensure strong commercial alignment and new business momentum
Work with key teams across the company to strategize, execute, and optimize a data-driven ABM strategy to achieve pipeline goals for target accounts, while leveraging account and contact-level insights.
Analyze and understand our contacts database as well as ensure updated and complete data for ABM leads.
Identify top B2B ecommerce shopping destinations and target accounts using digital and prospection tools.
Develop and deploy targeted and integrated multi-channel ABM campaigns, including crafting strategy, aligning internal teams, and project managing execution.
Measure engagement of leads and advance progress down the funnel. Optimize touchpoints using data, including top, middle and bottom-of-funnel channels.
Apply an experimentation mindset to campaigns to drive, test, learn, and optimize.
Iterate and optimize campaigns based on data and analysis of ABM campaigns and tactics.
Make sure insights from Sales conversations are incorporated in our campaigns and collaborate with the team on leads follow-up and conversion opportunities.
Ensure the team is maximizing the impact of all experiments and campaigns by maintaining organized playbooks, automated systems, and dashboards that track the states and thresholds related to each experiment.
Partner with Sales and Analytics teams to raise any tracking or operational challenges.
Be a strong partner to Product Marketing Managers to communicate feedback on content, offers, and programs.
Who we are looking for:
You have 6+ years of experience in Account-based marketing to large accounts in the B2B space or a related discipline, ideally in e-commerce, technology, fintech or fi
nancial services-related organizations. A degree in business, marketing or similar is a plus.
You have a proven track record designing, executing, and measuring integrated marketing campaigns and outbound programs in partnership with sales in a high-growth environment.
You have a background and experience in marketing automation and are familiar with relevant tools and softwares such as HubSpot, Salesforce, Pardot and similar. Experience working with 3rd party vendors, managing budget and contracts is a plus.
You are highly organized and you bring excellent project management skills, have a successful track record of project delivery and pay high attention to detail to ensure flawless quality.
You have outstanding organizational and prioritization skills that give you the ability to manage multiple projects in a fast-paced environment.
You are customer obsessed and numbers driven, have excellent analytical skills and know how to turn analytical insights into marketing actions.
You have a highly collaborative approach with excellent stakeholder management skills and a positive attitude, and are capable of building trust with your team and fellow colleagues.
You have a strength in presenting new ideas, strategies and campaigns clearly.
You have professional proficiency in English (German is a plus) and show excellent verbal and written communication skills.
What we offer:
Flexible work hours and trust in your ability to deliver, empowering you to take control of your work-life balance

Hybrid working approach enabling a good balance working from home and the office

One of the best Virtual Shares Incentive Programs in the market, so that everyone at Billie is invested in our success

Our "Catch a Ride with Billie" program, that enables discounted access to Berlin Public Transport (BVG)

A yearly development budget to broaden your skill set and horizons

Free German group classes

An English-speaking, multicultural team with more than 46 nationalities

Great office space at Checkpoint Charlie with free gym access, barista coffee, drinks and more
Billie offers you the opportunity to be a part of one of the fastest-growing Fintech startups in Europe following the mission to innovate to create new freedom for businesses of all sizes. Our combined decades of experience in B2B Financing and Payments in a market thirsty for innovation and change make this a fantastic possibility to get into the most dynamic space in tech.
Join an international team of talented, passionate people where drive and merit matter. We work in nimble, cross-functional teams with open communication lines across the company. You'll be surrounded by smart people from a wide variety of backgrounds from which you can learn and that want to learn from you.
Are you ready to join Billie?
Billie is proud to be an equal-opportunity employer. We celebrate diversity and are committed to creating an inclusive environment in our workplace. By embracing talents and abilities of all kinds, we aim to boost motivation and team creativity. We do not discriminate on the basis of race, religion, national origin, age, marital status, gender, political views, beliefs, sexual orientation, color, disability status, or any other demographic factors.