Director Decision Science (w/m/d)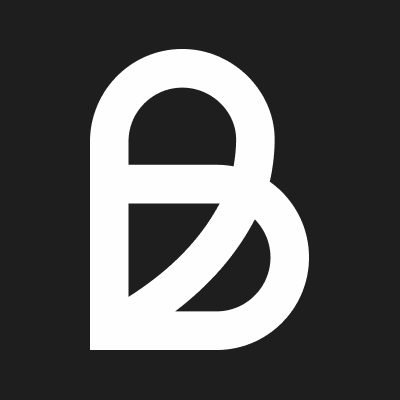 Billie
Berlin, Germany
Posted on Thursday, September 7, 2023
We are Billie, the leading provider of Buy Now, Pay Later (BNPL) payment methods for businesses, offering B2B companies innovative digital payment services and modern checkout solutions. We are to create a new standard for business payments and have made it our mission to simplify the purchasing experience for all businesses making it a tool for growth. Our solutions are based on proprietary, machine-learning-supported risk models, fully digitized processes and a highly scalable tech platform. This makes us a deep-tech company building financial products, not the other way around. We love building simple and elegant solutions and we strive for automation and scalability.
About the role:
The Director of Decision Science will join Billie's Data science team, a diverse team of talented data analysts and data scientists specialised in building decision solutions across identification, fraud prevention and credit risk assessment for our lending products.
Director of Decision Science will be responsible for leading data analytics and data science teams, building the roadmap of creating advanced analytical solutions to support achievement of business goals, working with various stakeholders (Product, Engineering, Business) to execute the roadmap and oversee the operationalisation of data-driven solutions. This includes identifying areas for improvement, designing, and implementing ML or mathematical optimisation models, and performing relevant data analysis to support strategic and tactical decision-making.
The ideal candidate will have a strong background in data science, statistical modelling, or economics, as well as extensive experience leading a team of data scientists and analysts, and managing stakeholders - both technical and non-technical - at various levels.
In This Role, You'll Get to
Lead and manage a high-performing team of data scientists and analysts

Oversee the design and implementation of data-driven analytics and machine learning solutions to support business objectives

Work closely with business stakeholders (Commercial, Product, Technology and Operations) to understand their requirements and ensure efficient development of Billie's decision engine

Identify opportunities for process improvement and cost optimisation

Drive data investigation and detailed analysis to support strategic and tactical decision-making and provide insights and recommendations

Communicate effectively findings and recommendations to non-technical stakeholders

Stay up to date with the latest data science and analytical technologies and trends

Collaborate with data engineers to ensure data quality and compliance

Work cross-functionally (with Product, Engineers, Commercial teams) to deliver on segment's business outcomes

Inspire and manage employee performance, engagement, and development in line with team objectives and company values

Understand how the company's risk appetite and risk culture should be considered in day-to-day activities and decisions.

Develop, review and update the Company's credit risk management policies and procedures

Monitor total credit exposure of the company vs. (credit) risk appetite

Develop and manage on an ongoing basis a credit scoring and credit limit assignment policy

Develop, monitor and manage the credit limits, guarantees and collaterals on an ongoing basis

Monitor partner developments and adjust credit limits, collaterals and guarantees accordingly

Cooperate with other Company's divisions and/or the partner (as applicable) in case of defaults on payment plans, the collection processes on defaulted portfolios and sale of the receivables
Who we are looking for:
10+ years of experience, including experience managing teams of Data scientists and Data Analysts

Strong problem solving skills, ability to think strategically and use judgment to resolve issues as they arise

Practical skills in data science, machine learning, operational research, or statistical modeling, in application to various business use cases

Strong leadership experience and ability to manage and mentor a team of Data scientists and Analysts

Prior experience with programming languages such as Python / R / SQL / Java

Familiarity with various data visualization tools (Tableau, Power BI, Periscope, etc.)

Knowledge of modern data architectures, cloud infrastructure and big data technologies such as Spark, Kafka, Airflow, dbt or similar (desirable)

Financial technology, payment, and/or e-commerce industry knowledge (desirable)

Ability to think creatively and critically and thrive in a fast-paced, dynamic, and often

ambiguous work environment

High levels of energy and enthusiasm for everything you do – you will be required to keep raising the bar

Ability to think big and to inspire a vision in others

Excellent communication skills and the ability to manage both technical and non-technical stakeholders
What we offer:
Flexible work hours and trust in your ability to deliver, empowering you to take control of your work-life balance

Hybrid working approach enabling a good balance working from home and the office

One of the best Virtual Shares Incentive Programs in the market, so that everyone at Billie is invested in our success

Our "Catch a Ride with Billie" program, that enables discounted access to Berlin Public Transport (BVG)

A yearly development budget to broaden your skill set and horizons

Free German group classes

An English-speaking, multicultural team with more than 46 nationalities

Great office space at Checkpoint Charlie with free gym access, barista coffee, drinks and more
Billie offers you the opportunity to be a part of one of the fastest-growing Fintech startups in Europe following the mission to innovate to create new freedom for businesses of all sizes. Our combined decades of experience in B2B Financing and Payments in a market thirsty for innovation and change make this a fantastic possibility to get into the most dynamic space in tech.
Join an international team of talented, passionate people where drive and merit matter. We work in nimble, cross-functional teams with open communication lines across the company. You'll be surrounded by smart people from a wide variety of backgrounds from which you can learn and that want to learn from you.
Are you ready to join Billie?
Billie is proud to be an equal-opportunity employer. We celebrate diversity and are committed to creating an inclusive environment in our workplace. By embracing talents and abilities of all kinds, we aim to boost motivation and team creativity. We do not discriminate on the basis of race, religion, national origin, age, marital status, gender, political views, beliefs, sexual orientation, color, disability status, or any other demographic factors.